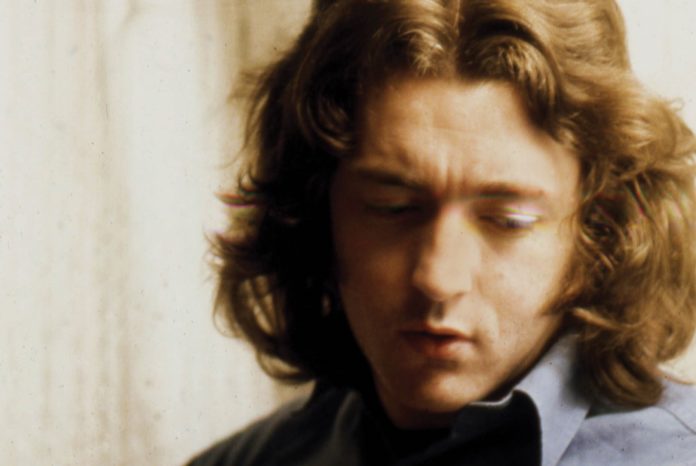 Due to the incredible success of it's first release, a book about the legendary guitarist Rory Gallagher has been re-released.
In Rory Gallagher; The Man Behind the Guitar, author Julian Vignoles uses extensive interviews to cast new light on what inspired Gallagher, and on the complex personality that drove his career.
Vignoles also reassesses Gallagher's song writing, suggesting it has been somewhat overlooked because of his dexterity as a guitarist.
Rory Gallagher is viewed as one of the greatest musicians to ever pick up a guitar and in the book Vignoles claims the Ballyshannon man was a devout Catholic who went to mass every Sunday.
Julian told Marty Miller, "Rory was also quite superstitious. I've always felt he was underrated as a songwriter because he was so good at the guitar. His songs speak very eloquently about his state of mind. He was a troubled person."
HEAR Marty Miller'S FULL CHAT with the man responsible for thE book, Julian Vignoles.

https://www.nova.ie/wp-content/uploads/2021/04/Julian-Vignoles-Rory-G-Book-WEB.mp3
Julian Vignoles worked in Hot Press in the late 1970s, before joining RTÉ, where he produced factual shows. One such series includes "Christy Moore- Uncovered".
Speaking of Christy, the singer himself paid tribute to Rory Gallagher with the track "Rory Is Gone" from his album "Listen". Check that out here.
Rory, 47, died after a liver transplant in June 1995. He is buried in Co Cork.
Last year in 2020, Gallagher's entire back catalogue of solo tracks were reissued via Universal Music Group on remastered CD and a 180-gram vinyl LP. 2018 to mark what would have been Gallagher's 70th birthday.
Rory Gallagher's cover of the Rolling Stones' track "I can't get no (Satisfaction)" which featured Jerry Lee Lewis was released in that new collection. Find out more on that here.