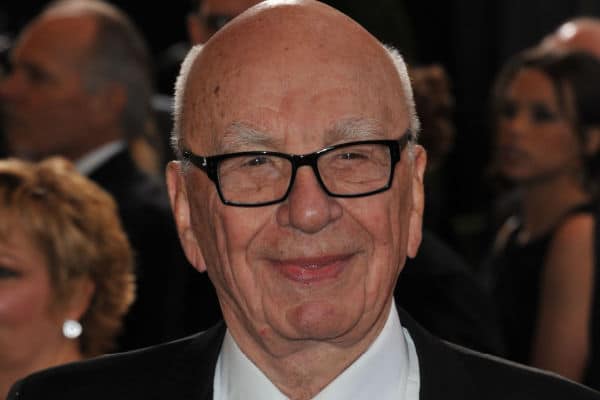 Would you like to listen to the article instead of reading it?
Media tycoon Rupert Murdoch has called off his engagement to San Francisco Police chaplain Ann Lesley Smith, according to reports.
The pair who were reportedly set to tie the knot in the Summer, were keen to spend "the second half of our lives together".
These upcoming nuptuals were to take place a year after Murdoch's divorce from his fourth wife Jerry Hall.
However, talks of wedding bells have come to a grinding halt, according to several sources close to Rupert Murdoch.
According to Forbes Magazine, Rupert Murdoch is worth over $20 billion, owning several major media outlets, including Fox News, and The Wall Street Journal.
Murdoch Uncomfortable With Smith's Views
It had been reported that the engagement was called off, with Murdoch growing increasingly uncomfortable with his future spouse's evangelical views.
The pair had met at an event hosted by Murdoch at his Californian vineyard, with the Media mogul saying last month that he was "happy".
"I was very nervous. I dreaded falling in love, but I knew this would be my last. It better be", he said.
Smith also added, "In perspective, it's not my first rodeo. Getting near 70 means being in the last half. I waited for the right time. Friends are happy for me". 
Rupert himself has been married four times. His first marriage was to Austrailian flight attendant Patricia Brooker, which ended in the 1960s.
Murdoch's second wife was newspaper reporter Anna Torv. The pair divorced in 1999 after thirty years of marriage, while his third marriage to Wendi Deng ended in 2013.
The 92 year old has six children.
Last August, Murdoch finalised his fourth divorce to Jerry Hall. However, the pair insisted that they remain "good friends".
"Jerry and Rupert Murdoch have finalized their divorce", Hall's lawyer Judy Poller said. "They remain good friends and wish each other the best for the future".
More on this here.