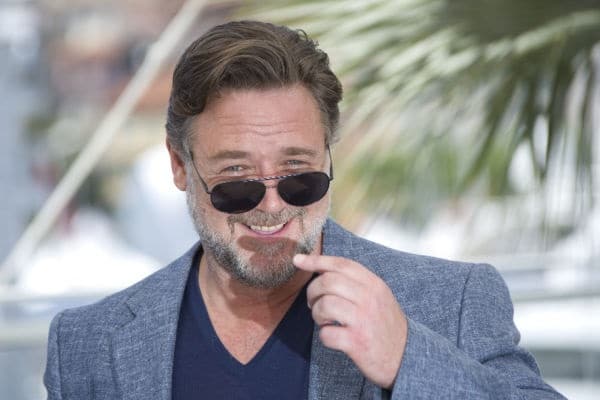 Russell Crowe has admitted that he is considering retiring from acting.
The actor made these comments while accepting an award for outstanding contribution to world cinema, at the Karlovy Vary Film Festival.
Crowe has been pondering his future in the business ahead of his 60th birthday next year.
"standing in front of the mirror"
Speaking at the festival, the Gladiator start admitted that he is weighing up his options.
"You are standing in front of the mirror, and go: 'Who the f*** is that?' I am in that period now", Crowe said. "I will take Ridley Scott as my role model: he is still discovering new things in his work. Or I will just stop and you will never hear from me again".
He continued, "I haven't decided what it's going to be. These are two very valid choices".
Elsewhere, Russell Crowe also added that he occassionally grows fed up over the amount of questions he receives about Gladiator. The actor earned an Oscar for his portrayal of Maximus in the original film in 2000.
"They should be f****** paying me for the amount of questions I am asked about a film I am not even in", he explained.
"It has nothing to do with me. In that world, I am dead. Six feet under. But I do admit to a certain tinge of jealousy, because it reminds me of when I was younger and what it meant for me, in my life".
Speaking of Scott, the director will return for the sequel to Gladiator, which will see Irish actor Paul Mescal star as Lucius, the son of Lucilla.
Back in March, Russell Crowe wished Mescal the very best, hailing the Normal People star as a "good dude".
"I hear that young fella Paul is a good dude and I wish him the best of luck with it", Crowe said at the time. Find out more here.
Gladiator 2 is scheduled to be released on 22 November of next year.