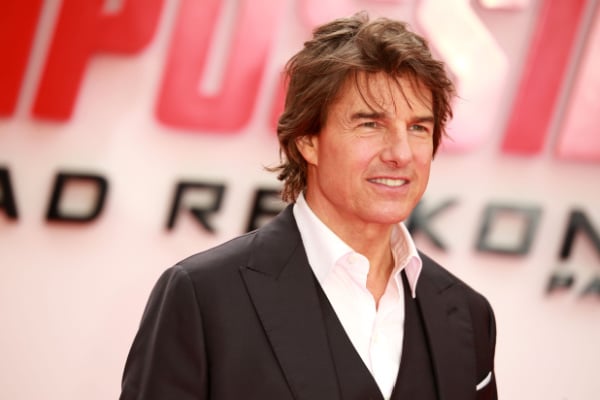 Would you like to listen to the article instead of reading it?
Tom Cruise has stated that he will still be making Mission: Impossible films when he is 80 years old.
Cruise reprised his role as Ethan Hunt for the latest instalment of Mission: Impossible Dead Reckoning Part One, and the action star insists he has no plans to quit the franchise just yet.
"Harrison Ford is a legend; I hope to be still going. I've got 20 years to catch up with him", Cruise said in a recent interview at the Austrailian premiere. "I hope to keep making 'Mission: Impossible' films until I'm his age".
Mission: Impossible Dead Reckoning Part One hits the cinemas screens on July 10.
Tom Cruise & Covid Rants
Filiming for this latest instalment of the Mission: Impossible franchise was far from plain sailing, having face several delays due to Covid-19 restrictions.
While shooting for the film in 2021, Tom Cruise also launched into a furious rant with several crew members for not adhering to Covid protocols.
"Tom is absolutely fuming about what's happened, especially given his rant to his staff last year", the source said.
"It's going to badly affect filming and they'll be playing catch-up when they finally come back".
Several members were also forced to isolate, having tested positive for the virus. More here.
Last year, Tom Cruise celebrated his 60th birthday at Silverstone's British Grand Prix, which saw him watch the race alongside F1 driver George Russell, in a pair of sunglasses and a polo shirt.
Cruise also had a chat with British driver Lewis Hamilton and his father Anthony. He also waved to fans at the race track.