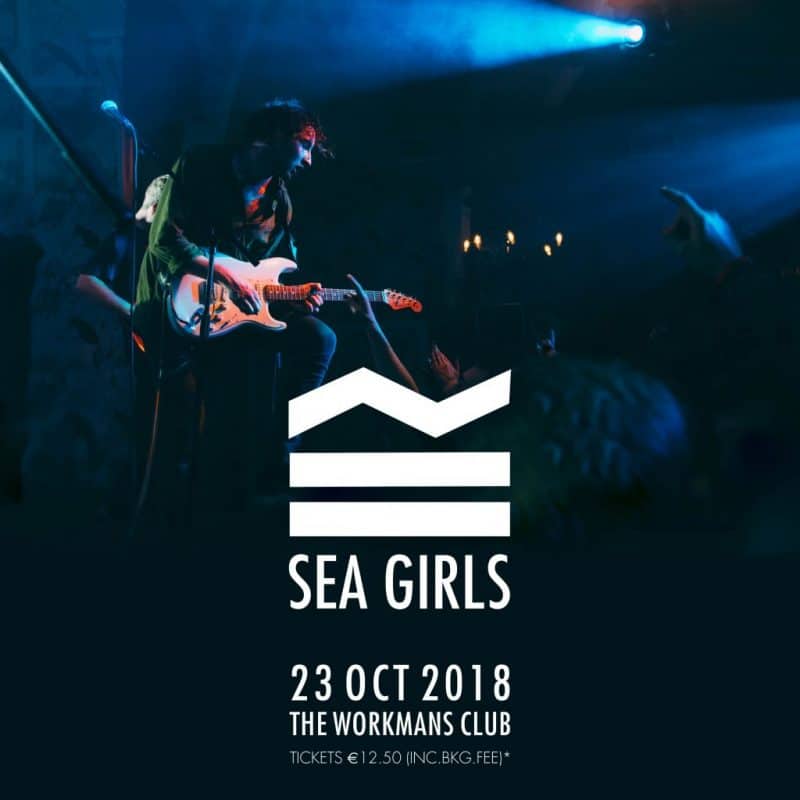 Hailing from the UK, Sea Girls are due to play The Workman's Club on the 23rd of October. Tickets for their show are €12.50 and are on sale Wednesday 9th of May at 9.30 am. There's a few tunes from the band to listen to at the bottom of the page
Sea Girls are a London-based four-piece who met at school whilst playing in rival bands Now aged only 23 years old, they are proving adept at delivering simple storytelling and arena-ready anthems.
Debut single & EP 'Call Me Out' released in June 2017 was hailed as 'An unrelenting juggernaut of a tune' by Clash Magazine. and a 'proper indie banger' by Dork music review. Following further releases 'Lost' and `What For', 2017 was rounded up with the band playing two sold out headline shows in London.
Blasting in to 2018, Sea Girls were plus included in the NME 100 Artists for 2018 off the back of `indie disco' track `Heavenly War'. February saw Sea Girls embark on their first UK tour including selling out London's Omeara. This summer will see Sea Girls bring their anthemic guitar sound to festivals up and down the UK and to Ireland. That includes already announced slots at the  Reading & Leeds, Citadel, TGE, LAL, Truck & Belladrum festivals.