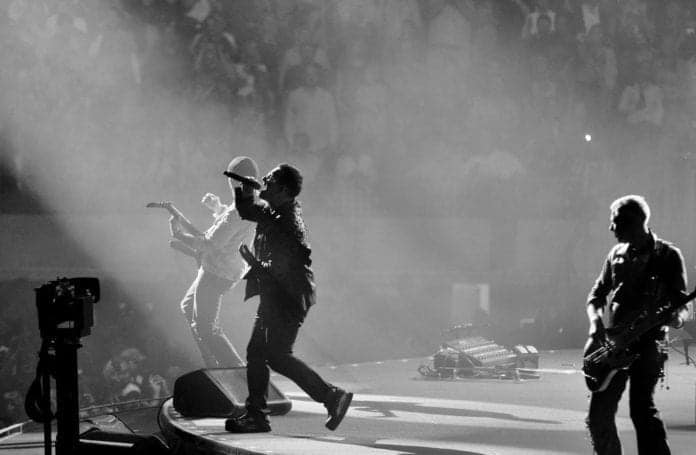 The proposed new law will ensure ticket touts; looking to sell tickets for exorbitant prices will have the profits from those sales eradicated by fines. Breaches of the 10% resale limit will result in fines of up to €5,000.
Following the delivery of our petition of nearly 5000 signatures from Radio NOVA listeners, on Tuesday January 31 the new Bill was officially introduced to the Dáil to ban the resale of tickets above face value.
The new legislation to tackle the scourge of ticket touting was proposed because of the petition that was started following the recent outcry over U2 concert tickets which were offered for sale on secondary sites for multiple times their original value immediately after the gig sold out.
Hundreds of NOVA listeners contacted the station after they were left fuming when thousands of tickets turned up on resale websites within seconds of Croke Park selling out, with some selling for over €1,000.
Opposition to the new proposed legislation has now been expressed by both Ticketmaster Ireland and Seatwave.
Ticketmaster stated in its submission that there had been a "media frenzy" around ticket resales.
Seatwave, meanwhile, said that, based on years of experience, that they strongly believed "that the introduction of legislation to regulate the ticket resale market will be both ineffective and will, in fact, be detrimental to Irish fans".
"In Ireland, the ticket resale market used to take place underground or offshore – out of reach of any consumer protection," the Seatwave submission read.
"Today, fans that experience fraud tend to be using classified sites such as Gumtree, fraudulent websites or purchasing from individuals in person.
"Seatwave offers a safe alternative; a transparent marketplace that provides protection to fans through its fan guarantee."
The Seatwave submission also pointed to a number of examples of legislation that has been implemented globally that they say "has simply not worked," referencing examples in Alberta in Canada and New York, Illinois, Florida, Louisiana and Minnesota in the United States.
All submissions to the public consultation can be viewed here.
We will keep you posted!
Radio NOVA broadcasts a diet of guitar-based music to Dublin, Kildare, Meath & Wicklow. The station is available on Facebook, Twitter and on it's website – www.nova.ie. It can be received on 100.3FM in the Greater Dublin area and can be received nationwide on its Smartphone apps and via the Irish Radio Player.ore updates as we hear them.
Photo Credit: Robert Hensley