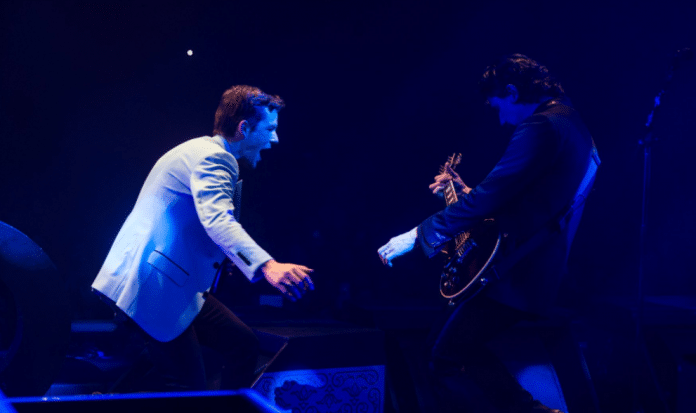 Tickets for The Killers are going on sale this Friday, February 23rd and we all know how hard it is going to be to secure a pair.
However, us good folk at Nova are here to look after you!
We teamed up with MCD and Ticketmaster to give you the best tips on how to lock down tickets to the upcoming gig in the RDS on ticketmaster.ie.
Take these tips on board and here's hoping you get going to the show on June 26th because if their Vegas gig was anything to go by it looks class!
Viva Las Vegas pic.twitter.com/Qo13ISlwSZ

— The Killers (@thekillers) February 4, 2018
Account
Set up a Ticketmaster account and make sure all your details are correct, especially your address. In the postcode section add your postcode or Eircode.
Add Billing Details
Add your card details to your account in advance. This will save you fumbling with your card when you go to purchase your tickets.
Log In
Log into your Ticketmaster account before tickets go on sale that morning. This way, if you manage to get tickets the rest of the purchasing process will be smooth and quick.
Secure Connection
If possible, log in at home so that you have a reliable WiFi connection. Office and public WiFi will have high demand which may slow down your connection and the purchasing process.
Only Use One Browser/Tab
Don't open multiple browsers or tabs. Doing so may cause the Ticketmaster system to think you are a robot, which will kick you out of the queue and you will be unable to purchase tickets.
Don't Refresh
While you might think the page isn't working, it is – you will be placed in a queue and will get access to tickets in a fair manner as quickly as possible. Just follow the instructions on screen as refreshing a page will lose you your place in the queue.