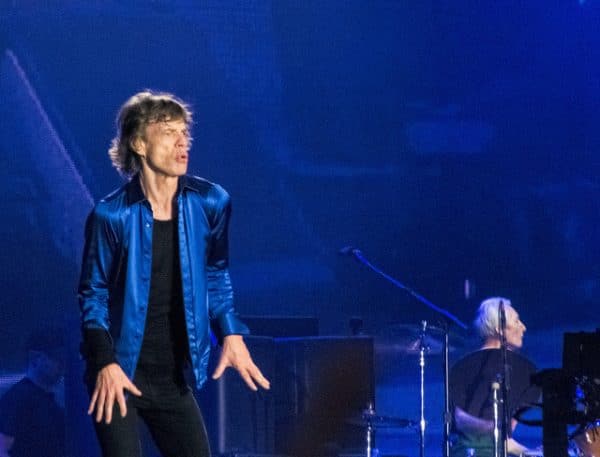 The former Sex Pistols frontman John Lydon generally tells it like it is, at least in his mind, the singer has been having a go at religion, Mick Jagger and his slightly bulging weight.
Lydon labelled religion as "vile, poisonous and idiotic" and discussed the dangers he faced with priests as a young boy.
The frontman spoke to an audience of a few hundred people, at Oxford University's Sheldonian theatre. It was his last book tour appearance, promoting his autobiography 'Anger Is An Energy: My Life Uncensored'.
He said Mick Jagger's performance at Glastonbury was "embarrassing." Lydon was asked if there's an age limit for rockers, he replied (via NME): "No, only if you're Mick Jagger. Did anybody see last year's Glastonbury? I mean come on Mick… it's not about age here, its about the show off bullshit… I wanted the Stones to give us the juice, the stuff that really put them there in the first place."
"It's Mick in ladies' tights and his testicles are frocked and he's running around like a speed freak and then there's the band looking incredibly embarrassed and wearing the awful, I call them Tommy Hilfiger kind of colours, like Cliff Richard-on-holiday wear. And if I turn into that… then you're all welcome."
Asked if the Sex Pistols will ever reunite, Lydon scoffed saying: "Oh no, that's finished. I mean have you seen us? I mean We've all put on weight but Mr Jones here [guitarist Steve Jones] is coming it at 500 pounds! And I did the butter advert!"
Lydon then explained his distrust of priests. "My early childhood, as far as singing goes, was spent deliberately not knowing how to sing, because I was raised a Catholic, and yeah, those priests were at it. So what you would do is everything in your heart and soul not to be co-opted into the choir because that meant the priests had direct access to you. And once that happened to you there weren't nothing you could tell your mum and dad, because it would be mortal sin to accuse a priest of any wrong doing."
"All religion to me is vile and poisonous and idiotic. They spend all their time trying to make you believe things that can't possibly be true. Sounds a lot like the Tory party."
Lydon's third autobiographical book 'Anger Is An Energy: My Life Uncensored' is out now.