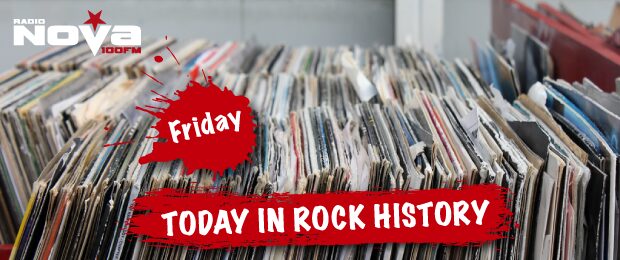 It's important to know your rock history, here at Radio NOVA we bring you ten rock stories from the sixties, seventies, eighties, nineties and the noughties.
On this day in rock history: December 12th.
1963: The Beatles scored their first American number one single with the track 'I Wanna Hold Your Hand'.
1966: Pink Floyd play a Oxford Benefit gig at London's Royal Albert Hall, it was their first ever performance.
1967: The Rolling Stones' guitarist Brian Jones received a three year probation sentence and a fine of  £1,000 for drug possession.
1970: The Doors performed in New Orleans, the concert would be the last the band ever played with singer Jim Morrison.
1985: Co-founder of The Rolling Stones, keyboardist Ian Stewart, died of a heart attack. He joined the band in 1962, but was thrown out by manager Andrew Loog Oldam in 1963. He did return to feature on the Stones albums between 1964 – 1983, and he played piano on Led Zeppelin's stomping tune 'Rock and Roll.'
1998: The rarest record of all time was named as a 7″ single by the Quarry Men featuring Paul McCartney, John Lennon, George Harrison, only 50 copies exist and it's estimated to be worth €16,000.
2001: Love's singer-guitarist Arthur Lee got out of prison after serving 6 years, for possession of a firearm and improper discharge of a firearm.
2003: The Rolling Stones' frontman Mick Jagger was knighted at Buckingham Palace by Prince Charles.
2007: Controversial musician Ike Turner, former husband of Tina Turner, passed away aged 76.
2007: A special copy of 'A Spaniard in the Works' by John Lennon, which contained a lock of his hair, sold at auction for €38,000.