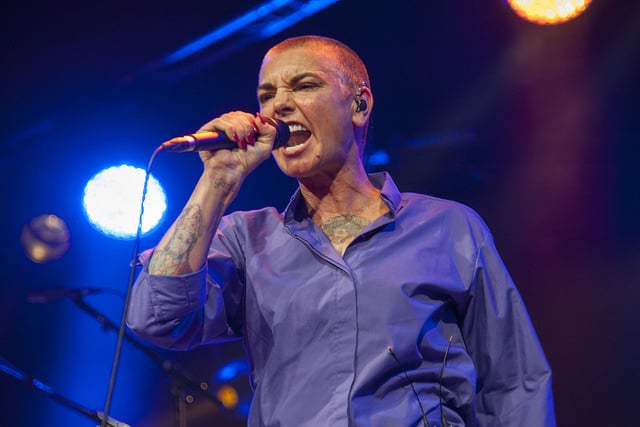 Irish singer-songwriter Sinead O'Connor doesn't generally bite her tongue, especially when she is responding to critics of the Band Aid 30 single.
Sinead has kept her reply concise and dignified, telling the Band Aid haters to "shut the f**k up".
Musicians such as Coldplay's Chris Martin, Ed Sheeran, Sam Smith, Queen's Roger Taylor, Elbow, Sinead O'Connor and Bono all feature on the single.
All the money raised from sales of the track will go towards the fight against Ebola in Africa.
The singer was responding to a gathering number of musicians who have labeled the charity single damaging to Africa. Lily Allen, Emeli Sande and Damon Albarn have all questioned whether the 'Do They Know It's Christmas? (2014)' song is the best solution for the Ebola crisis.
Allen called the initiative "smug", while Albarn questioned the wider issue of how Western countries view and act in regards to charity.
O'Connor has come put in defence of the cause. "I think everyone should shut the f**k up. If you didn't like the lyrics you shouldn't have agreed to sing the song," she told The Telegraph.
"I think it's smug of Lily Allen to say it's smug. The assumption that anyone performing on the record has not privately given money is exactly that, an assumption. And who gives a f**k what Damon f**king Albarn thinks?"
The negative reaction hasn't stopped 'Do They Know It's Christmas?' going straight to number one in this week's Official Irish Singles Chart.
The charity song reportedly raised €1.2 million in the first five minutes of being released on iTunes.
The Band Aid 30 single is available to buy on iTunes, the physical release is due out on December 8th. It will feature remixes from various artists including 'DJ' David Guetta, we aren't expecting anyone to defend that decision.