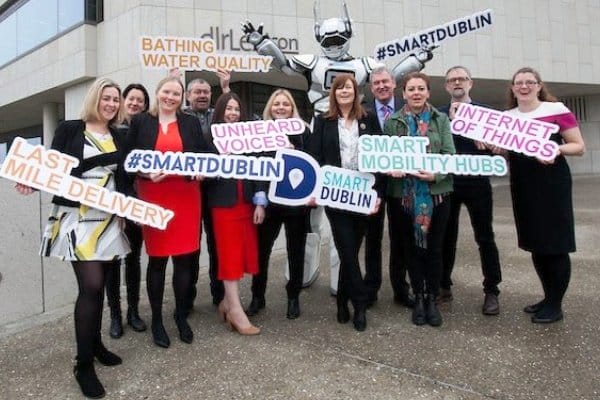 Smart Dublin, in partnership with Enterprise Ireland have today launched five Small Business Innovation Research competitions with €800k in funding.
The announcement was made today at the LexIcon, Dun Laoghaire Rathdown's smart library.
The new competitions aim to find low cost, innovative solutions to encourage engagement of the 'unheard voices' in decision-making; to address identification and communication of bathing water quality; to test shared and sustainable workplace mobility options for staff; to facilitate connections over an IoT radio frequency mesh network; and to optimise last mile delivery in urban centres.
Philomena Poole, Chief Executive of Dun Laoghaire Rathdown County Council said "This is an excellent opportunity for small and emerging companies to get involved in demand led projects through the development of innovative solutions and technologies to address future challenges that impact on the quality of peoples' lives".
Successful applicants will be selected by an open competition process run in two phases (feasibility and prototyping). Its open to anyone with an idea or solution, including organisations of all sizes, tech developers, solution and service providers, universities and entrepreneurs.
Kevin Sherry, Executive Director, Global Business Development, Enterprise Ireland said: "SBIR is an Enterprise Ireland initiative which gives a platform to SMEs with innovative ideas to actively tackle societal needs and challenges through strategic collaborations with public bodies. This is done through competitive challenges and the five challenges being launched today target important and diverse issues in areas from the environment to the workplace. I look forward to seeing the solutions harnessed from these challenges which have the potential to make positive impacts both here in Ireland and around the globe."