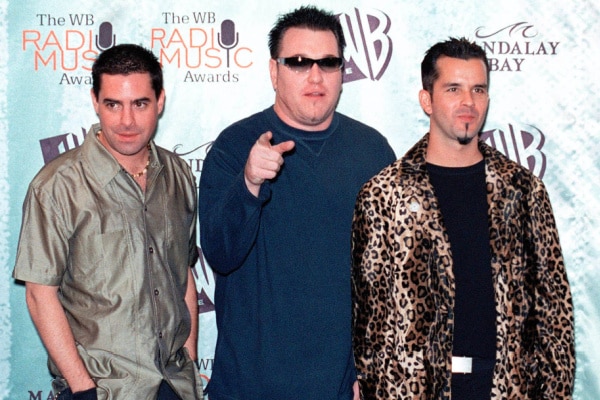 Would you like to listen to the article instead of reading it?
Smash Mouth frontman Steve Harwell has died aged 56.
The singer's death was confirmed by band manager Robert Hayes, after Harwell was already placed in hospice care for liver failure. Harwell had struggled with alcohol issues in his life.
Reports had said yesterday that Harwell was expected to live for only a "week or so", with his family and friends saying their goodbyes to him over recent days.
"one of the most recognisable voices of his generation"
Paying tribute to Steve Harwell, Robert Hayes said that the singer "passed peacefully and comfortably", and was "surrounded by family and friends".
"Steve's iconic voice is one of the most recognisable voices from his generation," Hayes said. "He loved the fans and loved to perform. Steve Harwell was a true American Original. A larger than life character who shot up into the sky like a Roman candle".
Hayes continued, "Steve should be remembered for his unwavering focus and impassioned determination to reach the heights of pop stardom. And the fact that he achieved this near-impossible goal with very limited musical experience makes his accomplishments all the more remarkable".
He also added, "His only tools were his irrepressible charm and charisma, his fearlessly reckless ambition, and his king-size cajones. Steve lived a 100 per cent full-throttle life. Burning brightly across the universe before burning out".
Steve Harwell was one of the founding members of Smash Mouth in 1994, until his retirement due to health issues in 2021.
The band were also best known for their 1999 hit 'All Star'. They also appeared in several film soundtracks, including the first Shrek movie.