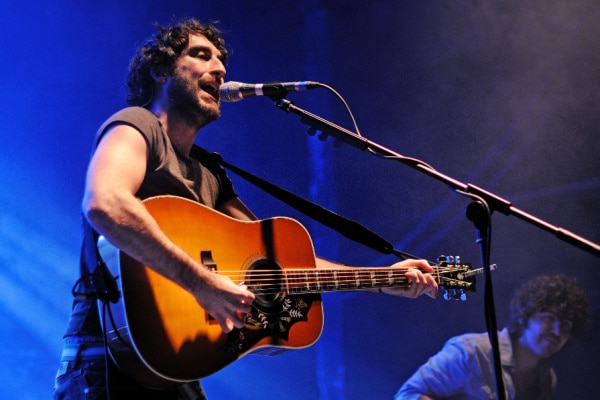 Would you like to listen to the article instead of reading it?
Fresh from their recent exploits at Electric Picnic, the Coronas have announced two dates for Dublin's 3Olympia Theatre heading into Christmas time.
Taking place on 16 and 17 December, the band will perform at the venue on those two dates, with tickets going on sale this Friday at 9am.
https://twitter.com/mcd_productions/status/1698606876437455336
This announcement comes after the Coronas' seventh studio album 'Time Stopped', arrived last October, which catapulted straight to number one in the Irish charts.
This impressive feat marks the Coronas out as the only self released Irish band to have three consecutive number one albums.
Along with Electric Picnic, the band also performed at Dublin's Fairview Park earlier this Summer. More on that here.
Speaking Of Electric Picnic
Having tuned into the Coronas on Saturday night, Sunday's set saw fans treated to performances from the likes of Rick Astley, the Saw Doctors, the Killers, but the stage belonged to the Wolfe Tones.
The Irish rebel group managed to draw in the biggest crowd ever seen at an Electric Picnic stage.
On this year's event, Melvin Benn said, "I see joy in the creation and when the punters are in they feel part of the show. Not just like people who are watching. I think it's the festival goers of the picnic that make it particularly special. They bring a vibrancy they bring a joy and a feeling of this is our weekend and this is Ireland's most amazing festival and I don't think there is anyone that would question that statement and arguably the best festival in the European festival".
Find out what else Benn said, particularly about next year's event here.