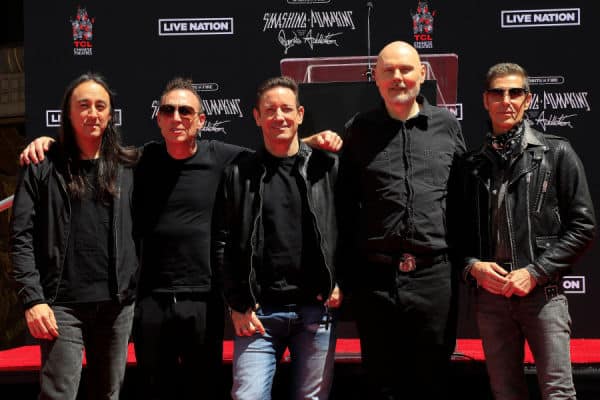 Would you like to listen to the article instead of reading it?
The Smashing Pumpkins have joined forces with Weezer for a major UK and Ireland Tour, which takes place in 2024.
The tour which kicks off next June, will see the Grammy Award winning rock bands take to the stage at Dublin's 3Arena on June 10th.
Tickets for these shows will go on sale this Friday 20 October at 10am at €69.50 each.
These dates will see The Smashing Pumpkins, and Weezer performing in in Birmingham, London, Glasgow, Manchester and Cardiff, as well as taking in a stop in Ireland, at the 3Arena in between.
https://twitter.com/Weezer/status/1713827807317705074
The Smashing Pumpkins & Weezer
Both bands boast a remarkably successful CV, when it comes to the music business.
Selling over 30 million albums worldwide, The Smashing Pumpkins have also landed two Grammy Awards, two MTV VMAs, as well as an American Music Award.
Their back catalogue includes Gish [1991], the quadruple-platinum Siamese Dream [1993], diamond-certified Mellon Collie and the Infinite Sadness [1995], platinum Adore [1998], and gold Machina/The Machines of God [2000].
Weezer are a band who have sold 10 million albums in the US, and 35 million worldwide, with a catalogue of tracks including "Buddy Holly," "Undone (The Sweater Song)", "Hash Pipe", "Say It Ain't So", "Beverly Hills", "El Scorcho,", "Island In The Sun","Pork and Beans," and more.
News of this tour also comes after the Smashing Pumpkins announced a special three part album, 'Atum: A Rock Opera In Three Acts'. The album arrived last year.
More on this from Nova here.