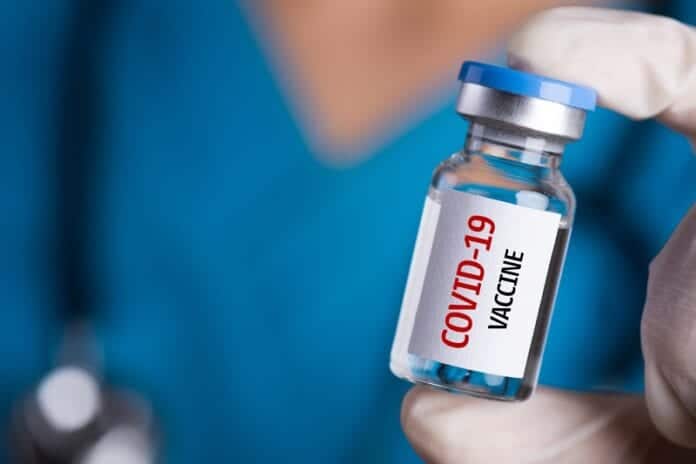 There have been calls for the under-35 age group to be moved up the vaccine list from some academics.
Professor Liam Fanning of University College Cork believes there is merit in younger people receiving the vaccine sooner to help prevent the transmission of the virus.
First reported in The Irish Times, Professor Fanning made the comments in a Zoom meeting of the Independent Scientific Advisory Group (ISAG).
The group is made up by a cohort of academics, researchers, scientists and advocates for a zero Covid policy.
On the issue of moving under-35s up the vaccine priority list, Professor Fanning said:
"The chronically ill, the transplant patients, the kidney patient, the CF patient they obviously need to come up the list of priorities, but then we have to see."
"I think it's worth having a discussion as to the value of those individuals and society at large, as to whether the 16- to 35-year-olds merit skipping the queue."
"That's where most of the infections are happening at the moment…I would say it should be considered."
According to the Health Protection Surveillance Centre, more than half of Covid-19 cases confirmed last week were among people under the age of 35.
Professor Fanning believes that younger people have endured a lot during the pandemic so the "early dividend" of a vaccine should be considered.
An argument could be made that vaccinating younger people could allow more sectors of the Irish economy to reopen sooner.
Evidence from Israel suggest that when a lot of people have been vaccinated, the rate of infection drops significantly.
Professor Fanning also believes that over 70s who have received a vaccine, should be allowed to socialise with others who have been vaccinated, this viewpoint is shared by the American Centre for Disease Control.
However, Dr Anne Moore, a senior lecturer in UCC's school of biochemistry believes this is risky.
"We have 4 percent of the population who've had two vaccines, we still have the risk of a lot of transmission coming back and circulating around the country."
"My personal feeling is we're not quite ready to do that yet…We've already let the brakes off once and gone skidding down that hill."
Some academics in the meeting also believe that this pandemic is not the big one and the Covid-19 crisis is a warning shot. These sentiments have been echoed by The World Health Organisation and you can read Radio Nova's report on it here.
According to Ireland's Covid-19 Data Hub, a total of 536,617 vaccines have been administered.
These include 382,528 first doses of the vaccine while 154,089 second doses have been administered.