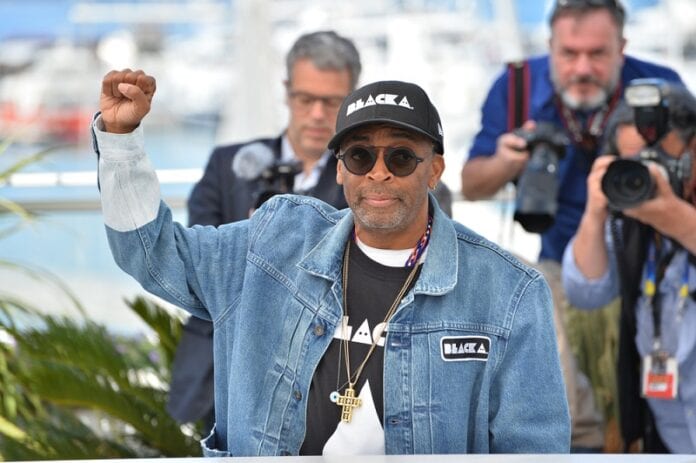 It has been revealed that Spike Lee and HBO are joining forces to create a documentary that will chronicle the way New York has evolved since the 9/11 attacks.
The new projected is currently entitled 'NYC Epicentres 9/11→ 2021½' and is in production.
It will detail how New Yorkers have survived since the attacks that rocked the city and the world in 2001. The documentary will also look at how the pandemic has impacted New York.
Last year, New York was one of the worst cities for Covid infections as the city bore the brunt of the first wave in America.
Speaking about the new project, Spike Lee said:
"As a New Yawker who bleeds orange and blue (the colors of New York City), I'm proud to have a 'Spike Lee Joint' about how our/my city dealt with being the epicenters of 9/11 and COVID-19."
"With over 200 interviews, we dig deep into what makes NYC the greatest city on this God's earth and also the diverse citizens who make it so. Over centuries pundits and straight haters have proclaimed NYC was dead and stinkin', only to be proved wrong."
"You will lose ya money betting against New York, New York. And dat's da (sic) truth, Ruth. Be safe. Peace and love."
According to HBO, the new documentary will feature a "staggering amount of visual imagery" 
Lisa Haller and Nancy Abraham, the co-heads of HBO Documentary films said "We're thrilled to have another groundbreaking HBO documentary event from Spike Lee."
"From documenting the devastation of Hurricane Katrina in New Orleans to the 9/11 attack on New York City and beyond, we treasure Spike's singular capacity to chronicle and pay tribute to the human toll of these historic events while bearing profound witness to the strength and resiliency of the human spirit."
'NYC Epicentres' is the latest project in a long relationship that Spike Lee and HBO enjoy. Previously, Lee has directed  '4 Little Girls', 'When the Levees Broke', and most recently 'David Byrne's American Utopia' and many other projects for HBO.
The new documentary will be a multi-part series and will air later on in the year. No further details about the project have been announced as of yet.