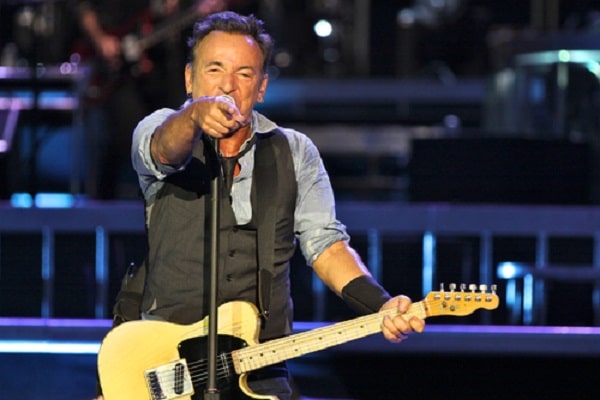 Bruce Springsteen has called on US voters to get Donald Trump out of office in next week's presidential election.
Springsteen took to Twitter to post an audio clip, explaining the damage Trump has done during four years in office. With it was the caption: "We are lost. We have lost so much in so short of a time. On November 3rd, vote them out."
In the audio clip, Springsteen said that there is "no art in this White House, there's no literature, no poetry, no music."
He continued: "Where did that country go? Where did all the fun, the joy and expression of love and happiness go? We used to have a president who calmed and soothed the nation instead of dividing it. We are rudderless and joyless."
It comes after Springsteen recently threatened to the leave the country if Trump wins a second term. The Hungry Heart singer thinks he will be on "the next plane" if people re-elect Trump.
Springsteen has previously spoke out against the current President of the United States. Bruce previously labelled Trump "a threat to our democracy" and criticises his handling of the coronavirus pandemic. The Boss is always telling him to "put on a ****ing mask".
Springsteen Shares Poem And Denounces Trump
Ahead of the US elections next week, the 71 year-old rock star read a poem from Elaine Griffin Baker, condemning Mr Trump's running of the country.
Speaking on his Radio Nova radio programme, From My Home To Yours, Springsteen lamented the lack of compassion, empathy, and humanity within the White House. The poem is by American poet Elayne Griffin Baker. You can read that poem here.
Springsteen joins a host of celebrities who are calling on US public to vote for Democrat Joe Biden on November 3rd, including Dave Grohl, Jon Bon Jovi, Fall Out Boy and Cardi B.