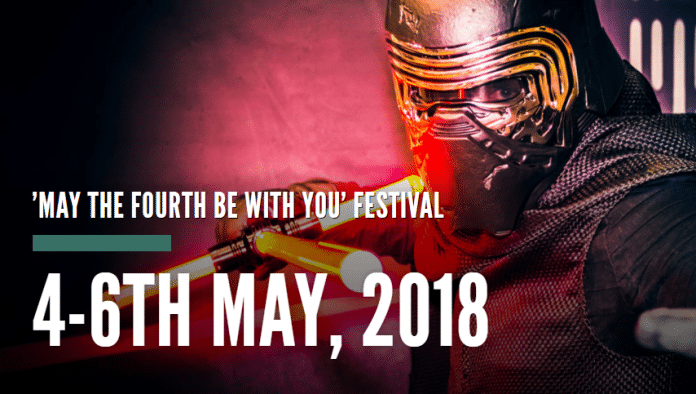 Yas! How cool is this news? The force is back – this time in Kerry for three whole days, as a Star Wars Festival is taking place!
Can you guess what date its kicking off? We mean if you're a fan it's pretty easy – May 4th.
Star Wars Day is known worldwide, but this year it'll see Ireland's very first dedicated festival take place on the three day weekend to celebrate the saga in all its glory.
The Fáilte Ireland tourism festival will take place in Kerry and feature a wide variety of events for Star Wars fans of all ages.
Having visited some of its most epic moments upon the Wild Atlantic Way while filming two of its most recent installments, the Star Wars legacy is being celebrated in 2018 with the first-ever May the Fourth Festival.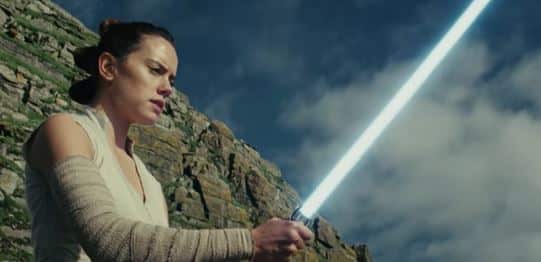 Get ready to hop on your X-Wing Fighter and fly guys, because you're about to go on trip from the buzz in Ballyferriter, where the Ceann Sibéal headland became home to five extraplanetary beehive huts in 2016, to 'Porgmagee', home base for some of the cast and crew whilst shooting on the extraordinary Skelligs!
There will be something in store for every member of the Rebel Alliance as you voyage along the cosmic coastline; gaze deep into the night at galaxies far, far away; enjoy screenings of Star Wars: The Last Jedi against the backdrop of actual film locations; catch behind-the-scenes exhibitions, enjoy great tours and tastings, guided film location walks, children's workshops and a special Star Wars-themed céilí, among other festivities!
It all takes place Friday, May 4th – Sunday, May 6th, for more information about the festival visit www.wildatlanticway.com/may-the-fourth-festival.