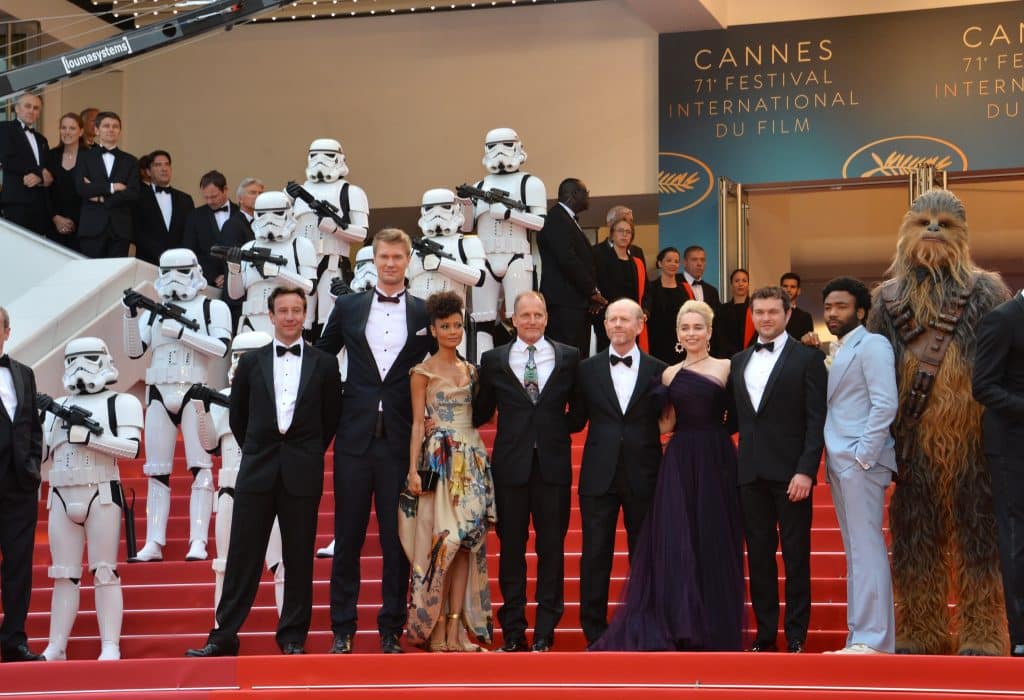 Solo: A Star Wars Story is coming our way and plenty of people want to celebrate the release. Nonetheless, one group in particular have really grabbed our attention.
Disney have teamed up with Hairy Baby Clothing and Our Lady's Children's Hospital Crumlin to make limited edition 'Chewie Is My Co-Pilot' t-shirts.
Solo: A Star Wars Story, is an all-new adventure with the most beloved scoundrel in the galaxy.
Through a series of daring escapades deep within a dark and dangerous criminal underworld, Han Solo befriends his mighty future co-pilot Chewbacca and meets the notorious gambler Lando Calrissian, in a journey that will set the course of one of the Star Wars saga's most unlikely heroes.
The film stars Alden Ehrenreich, Woody Harrelson, Emilia Clarke, Donald Glover, Thandie Newton, Phoebe Waller-Bridge and Paul Bettany.
The not-for-profit limited edition project will see profits of each t-shirt sale being donated directly to CMRF Crumlin and they'll be available for three weeks only!
The classic tees will not be reprinted, making them extra special.
May The Force Be With You!