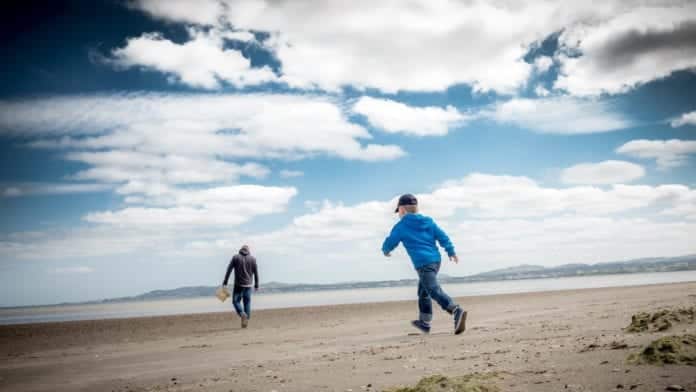 Lads! Lads! There is another heatwave on its way for our shores, and because we're sound we're going to give you a whole bunch of activities you should get yourselves into where you can celebrate this glorious gift from the gods. We heart Sunny Weather.
According to MetEirean the weather is set to reach well into the 20's, so pull out them shorts and dresses and get eventing.
Midsummer Skerries
Step outside of Dublin city and try hitting up Skerries at the Midsummer Festival which kicks off "restaurant crawl" allowing you to taste some of the many treats and eats waiting for you at participating restaurants, setting you up perfectly for a night of comedy in the beach marquee.
Al Porter headlines the opening night of the inaugural Skerries Midsummer Festival, and with a variety of events lined up, involving music, comedy, sporting and family activities, this four-day festival is the ideal way to enjoy the sunny weather on offer this week.
Bloomsday
It's blooming Bloomsday again, The James Joyce dedicated event is a celebration that takes place both in Dublin and around the world. It celebrates Thursday 16 June 1904, which is the day depicted in James Joyce's novel Ulysses. The day is named after Leopold Bloom, the central character in Ulysses. The novel follows the life and thoughts of Leopold Bloom and a host of other characters – real and fictional – from 8am on 16 June 1904 through to the early hours of the following morning.
Celebrations often include dressing up like characters from the book and in clothes that would have been the style of the era. One of the hallmark fancy dress items of Bloomsday is the straw boater hat. Celebrations come in many different forms like readings, performances and visiting the places and establishments that are referenced in the book. If you and your loved ones feel like dressed up in early 1900 getup, and sampling one of the more unique annual events in Dublin, this is definitely something for you.
Dalkey book festival
The Dalkey Book Festival is a small, intimate book festival that attracts some of the world's greatest authors because of its diminutive charm. In small pubs, shops and cafés you'll find the literati gathered and discussing the finest in publishing today.
Even if you are not a literary scholar, this festival is sure to be something special. Plus Dalkey is bleeding gorgeous when the sun shines down.
From €10.
Taste Of Dublin
We like food, you like food. Everyone likes food. This is the festival of Food. How can one get anything better than that? Taste of Dublin is a stunning celebration of Dublin's unique and progressive dining scene. The city's latest, greatest and hottest restaurants will each fashion together exquisite signature dishes, allowing you to pick and choose as you wander the idyllic Iveagh Gardens.
Fork platefuls from the best restaurants and mingle with award-winning chefs and fellow foodies and browse tasty titbits and luxury ingredients from the finest Irish producers.
Adult from €17.50 | Child from €0.
Photo Cred: Giupesse Milo