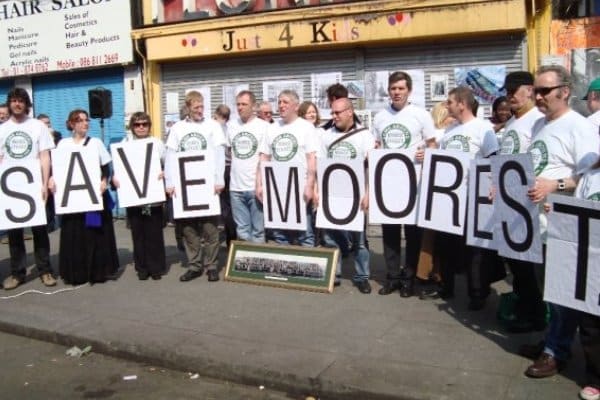 The High Court's ruling that sites and buildings on and around Moore Street are 1916 Easter Rising battlefields has been overturned after an appeal by the government. The Court of Appeal ruled that the High Court did not have the jurisdiction to grant those declarations.
In March 2016, a judge granted orders preventing works to the buildings and locations at issue after declaring they constituted a national monument. The orders also applied to a terrace of buildings at 14-17 Moore Street, where the 1916 leaders met for the final time and decided to surrender.
The minister had argued it was adequate to protect only this terrace where it is intended to establish a 1916 Rising Commemorative Centre. Chartered Land, since replaced by DCLP, was subsequently joined as a notice party.
In a statement, the 1916 Relatives Association thanked Colm Moore for taking the case, which is aimed at preserving the Moore Street site. The group said the case was "an important element in the overall campaign to preserve, regenerate, enhance and redefine this iconic and historical quarter of Dublin".
Minister for Culture, Heritage and the Gaeltacht, Josepha Madigan TD, has welcomed the findings of the Court of Appeal in relation to Moore Street
The appeal had been lodged by the State on the advice of the Attorney General and other Departments and state agencies. Some of these bodies had expressed concerns about the implications of the earlier High Court ruling for the conservation of national monuments and for important national infrastructure projects.
Speaking today, Minister Madigan said "This was an extremely complex and wide reaching case and I will study the judgment in detail with my officials to see what the full effect of it is. The preservation of the State-owned national monument building at 14-17 Moore Street – the final headquarters of the 1916 Leaders – and opening them to the public, remains the top priority and will obviously be the major influence over our thinking."