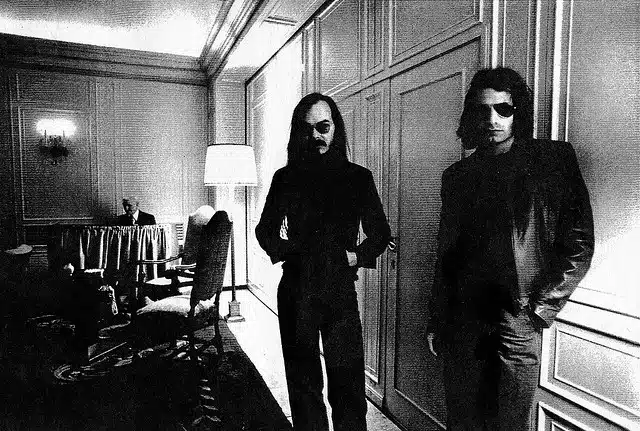 Gaucho is the seventh studio album by the jazz rock band Steely Dan. The album was released on 21st November and features some of the groups' best known work.
Steely Dan features lead singer Donald Fagen and guitarist Walter Becker along with a host of revolving session musicians. The band's dedication to perfection and obsessive recording techniques can be seen in the albums production which took two years to complete and features 42 different musicians.
The band also faced other problems away from the studio during the album's production. Becker was run over by a car as he was walking home causing injuries to both his legs. He refused to let a hospital stay get in the way of production as he and Fagen continued to share musical ideas over the phone.
The album also saw the band delve into deeper topics lyrically. 'Time Out Of Mind' is a thinly veiled warning about the dangers of heroin which is pushed on a young man by a would be preacher. This theme would really hit home with the band when Becker's girlfriend at the time Karen Roberta Stanley would die of a drug overdose in January 1980.
Despite all the problems, the album was seen as a massive success thanks to tracks like 'Hey Nineteen' and the title track. The album's engineering precision was also awarded a Grammy award in 1981 for the Best Non-Classical Engineered Record.
Tracklist:
1. Bablyon Sisters
2. Hey Nineteen
3. Glamour Profession
4. Gaucho
5. Time Out of Mind
6. My Rival
7. Third World Man
Photo Credit: Marco Raaphorst