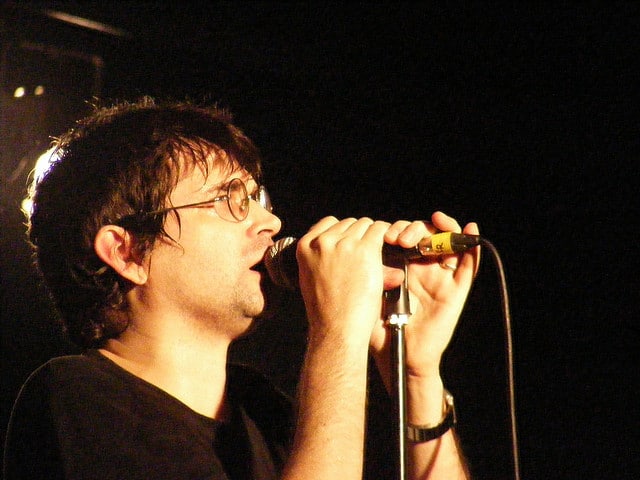 The musician-producer Steve Albini has been slagging off the diminutive Prince at a music conference in Australia.
He called Prince a "purple dwarf in assless chaps", during his keynote speech at the Face The Music conference in Melbourne.
The producer didn't just make fun of his height, he described Prince's music as "poison".
Albini was a member of American punk rock band Big Black, who recently featured in the Foo Fighters series 'Sonic Highways'. The Foos recorded a song for their new album in his studio in Chicago.
During his speech he talked about the advantages of the internet, the death of major labels and copyright law.
Albini said: "If your little daughter does a kooky dance to a Prince song don't bother putting it on YouTube for her grandparents to see or a purple dwarf in assless chaps will put an injunction on you. Did I offend the little guy? F**k it. His music is poison."
"Music has entered the environment as an atmospheric element, like the wind, and in that capacity should not be subject to control and compensation. Well, not unless the rights holders are willing to let me turn the tables on it. If you think my listening is worth something, OK then, so do I. Play a Phil Collins song while I'm grocery shopping? Pay me $20 (€16). Def Leppard? Make it $100 (€80). Miley Cyrus? They don't print money big enough."
Albini also paid tribute to the late BBC Radio DJ John Peel. "He listened religiously to every single record he received in the mail, devoting hours of every day to the task. I sent him a copy of the first album I ever made and not only did he play the record on air, he sent me back a postcard with a personal remembrance of Chicago, of visiting a matron aunt as a child in Evanston, the suburb where my post office box was kept. I treasured that note as the first indication that John Peel was a great man."
You can read Steve Albini's full keynote speech over at The Guardian.