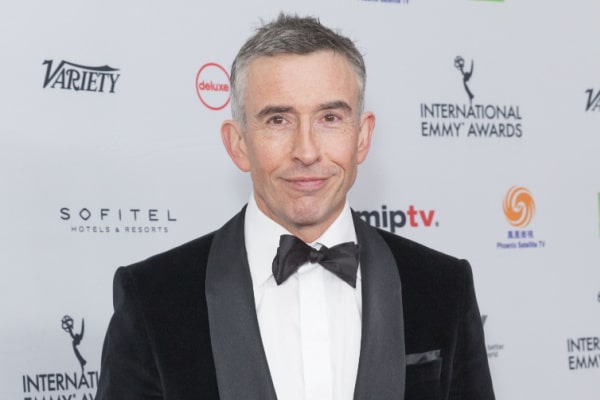 Would you like to listen to the article instead of reading it?
British actor Steve Coogan is to star as disgraced BBC presenter Jimmy Savile in a new BBC Drama, 'The Reckoning'.
Coogan will portray Savile, who died in 2011 in a drama which will look at his career, from DJing in the early 1960s, to hosting 'Top Of The Pops', and 'Jim'll Fix It', along with exploring how he evaded justice for so long, despite decades of allegations of sexual abuse against minors.
News of this BBC drama comes after a documentary on Savile arrived on our Netflix screens last year. More on that here.
"great trepidation"
Speaking the immense challenge of telling this story in a TV drama, Steve Coogan admits that he felt "great trepidation", regarding possible downsides.
Coogan said, "I felt like there's probably a handful of people in the country who could play the part, and I did consider myself one of them".
"It wasn't enjoyable, it was a professional challenge that I wanted to take on… I knew there was the potential for catastrophic failure if you get it wrong, but that's not a reason not to do it".
Coogan also revealed that the one question that producers would have to face was why they are making a film about this in the first place.
"And I felt comfortable that it was being made for the right reasons", he insisted.
He also added that the advantage that a drama has over a documentary, is being able to get "under the skin" of Savile.
"And the reason that's a good thing to do is because to bring him to life again is to learn about how these things happen. To stop that happening again", stated Coogan.
"features all the way through"
One criticism that the BBC have faced since announcing the release of the upcoming drama, is the shelving of a Newsnight investigation into Savile in 2011, which arrived weeks before Savile was due to be the subject of a posthumous tribute by the broadcaster.
Chief Content Officer for the BBC, Charlotte Moore argued that the BBC "features all the way through" this four part docuseries.
She also insisted that it will show how the powers that be "failed to listen to the rumours, failed to ask further questions, failed to do anything about it".
"I don't think we shy away from the BBC's part in this," she added. "I think it's very clear that [there were] people who worked closely with him, who supported his promotion from one show to another".
"It's very clear throughout that there were people saying 'We're not sure this man should be given these roles', and yet we show that, despite that, he continues to be at the BBC – going from Top of the Pops to Jim'll Fix It to a religious programme. So I think it's very clear that no-one was asking the right questions to get the right answers".
"ultimate grooming story"
The script is written by Neil McKay, who has described this series as "the ultimate grooming story".
"There's no greater story which serves as a warning to people about sexual offending and groomers", McKay said.
He also pointed out that few people heard the term "grooming" when Savile was in his prime.
"We have now, a bit, but not enough," he reckons "And Savile's story is the ultimate grooming story".
While Savile's assaults are not depicted on screen, the moments leading up to them are, including an eerie soundtrack.
Many of the conversations are also imagined, including Savile attempting to reconcile with the Catholic faith.
The drama does also look at real-life incidents, including his appearance on Channel Four's Big Brother in 2006, and the subsequent police interview, where many people came forward.
'The Reckoning' will be available on BBC 1 on Mondays and Tuesdays at 9PM BST over the next two weeks.