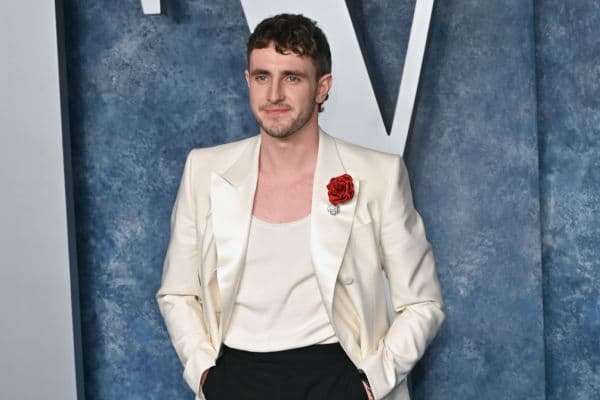 Would you like to listen to the article instead of reading it?
Director Ridley Scott has heaped praise on Irish actor Paul Mescal after casting him in the upcoming Gladiator sequel.
Gladiator 2 will focus on the character of Lucius, played by Mescal, the son of Lucilla and nephew of the villainous, patricidal Emperor Commodus.
It is speculated that Lucius is also the son of Maximus, the heroic general-turned-gladiator, played by Russell Crowe in the original 2000 historical epic.
Scott told Total Film how he stumbled on the work of the Maynooth local.
Much like the legions of TV viewers who became enamoured with Mescal during the early months of the COVID-19 pandemic, Scott binge-watched Normal People.
"It's not my kind of show but I saw four episodes in a row – boom, boom, boom.
"I was thinking, 'Who the hell is this Paul Mescal?' And then I watched the whole series. And then, suddenly, Gladiator 2 came up, because the script was working pretty well. And I kept thinking about Paul. And that was it."
Russell Crowe won the Oscar for Best Actor for his turn in 2000's Gladiator and became a household name.
Scott thinks Mescal has a similarly bright future ahead.
"Can I see Paul Mescal being as big as Russell Crowe? For sure," he said.
Mescal earned a Best Actor nomination at the 2023 Academy Awards and BAFTA's for his portrayal of a struggling father in Charlotte Well's acclaimed coming-of-age drama, Aftersun.
Gladiator 2 is expected to be released in late 2024.