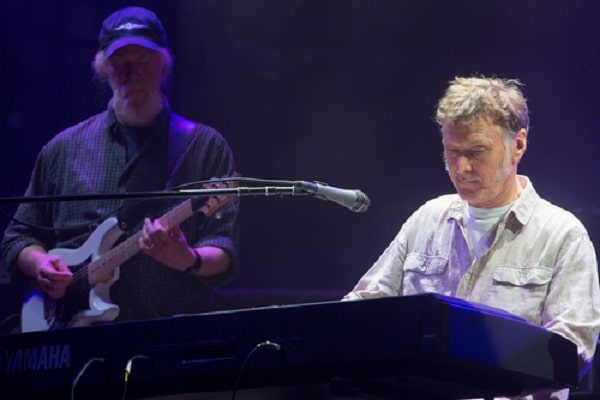 Steve Winwood has posted an emotional statement to commemorate his former band mate and friend, Spencer Davis. The 72 year-old singer, who posted the tribute on his website after Davis' passing, praised Davis as "a man with a vision".
Davis recruited the then 13 year-old Winwood and his bass playing brother to join his band in 1963. This group later became known as The Spencer Davis Group and had a string of hits. These included 'Keep on Running', 'I am a Man', 'Give Me Some Lovin' and 'High Time Baby'.
Spencer died on Monday after being treated for pneumonia and Winwood has only good things to say about him. He recalls the day they first met:
"I was playing a show at Birmingham University with my brother and his band. Spencer, who was a student at Birmingham, was playing with a small group of musicians. We met, and the seeds of The Spencer Davis Group were sown."
The group did well in the first years as they came out with a few hits and even made their first UK #1 in just two years.
Winwood said Spencer was an "early pioneer of the British folk scene". Steve claims his music was influenced by Davis and he had the first 12-string guitar that he had ever seen.
"I'd already got a big brother who influenced me greatly, and Spencer became like a big brother to me at the time," Winwood wrote.
"He was definitely a man with a vision, and one of the pioneers of the British invasion of America in the sixties. I never went to the U.S. with Spencer, but he later embraced America, and America embraced him.
I feel that he was influential in setting me on the road to becoming a professional musician, and I thank him for that".
Steve Winwood left the Spencer Davis Group in 1967, after four years with the band. He went on to join Traffic and enjoyed more success. Winwood also had a stellar solo career, making hits like Valerie and Higher Love.