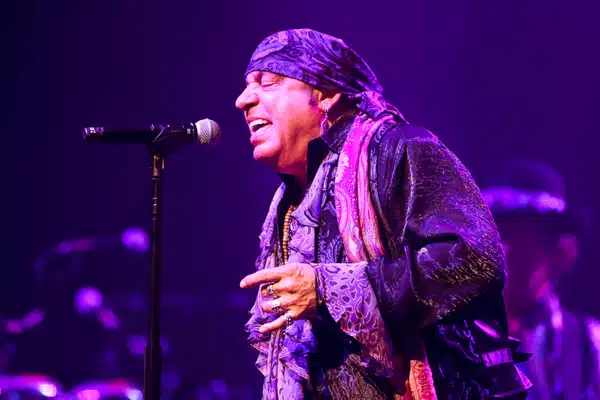 Having recently shared how he and the rest of the E Street Bant got "hammered" at a concert in 1975, guitarist Steven Van Zandt has now revealed that he had a "temporary addiction to threesomes".
The Sopranos actor made this revelation in his memoir Unrequited Infatuations, released yesterday (September 28). You can also find out how you can get our hands on this book here.
Previously, Van Zandt had said after being forced to leave a stage following a bomb scare, the band were left with a lot a free time.
"Now you see the record company once a tour, and that's a lot. The record company said, 'Well, it's going to be an hour or two to get everybody out of the theatre, search all of the seats, search the whole place and get everybody back in. Let's have the party now", he said.
More on that here.
"ménages à trois"
Since then in a new interview, Van Zandt revealed that he has a "temporary addiction to ménages à trois".
"It was a real, sexually liberated time", Van Zandt told Page Six. "The '70s, there's never been anything quite like it, honestly. It was just a wild, wild time, and women were truly, truly liberated there for a minute".
He also added, "I mean, it was a really wonderful time to be alive. So, you know, ménages à trois were not that unusual".
Steven Van Zandt said his bachelor ways changed when he met his future wife Maureen. The pair tied the knot on New Year's Even 1982, after Van Zandt had proposed to her in Italy, under the Bridge of Sighs.
Bruce Springsteen was his best man, with the ceremony officiated by Little Richard.
In another interview, Van Zandt opened up about leaving the E Street Band to pursue a solo career.
Van Zandt returned in 1995 when the band reformed and has been a member since 1999.
"I've always had very, very strong feelings of feeling that I did the wrong thing by leaving. That's 15 years of work; I just threw it away", he said.