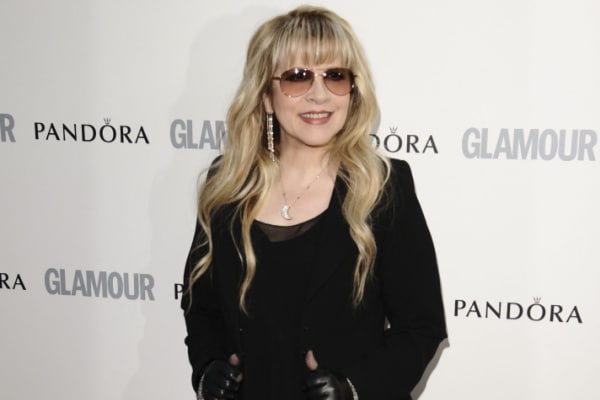 Would you like to listen to the article instead of reading it?
Stevie Nicks feels that there is "no need" for Fleetwood Mac to get together for a reunion, following Christine McVie's death.
Former singer Christine McVie passed away following a short illness last year. She was 79 years old.
McVie wrote several Fleetwood Mac hits, as well as featuring on the band's much acclaimed 'Rumours' album in 1977, which sold 40 million copies worldwide.
It was later confirmed that McVie had died from an ischemic stroke, after she was diagnosed with "metastatic malignancy of unknown primary origin".
Earlier this year, Stevie Nicks also paid a beautiful tribute to McVie.
"A few hours ago I was told that my best friend in the whole world since the first day of 1975, had passed away. I didn't even know she was ill…until late Saturday night. I wanted to be in London; I wanted to get to London – but we were told to wait", she wrote.
"Without her, what is it?" – Nicks On Reunion Fleetwood Mac Reunion Possibility
Opening up about the possibility of a Mac reunion, Stevie Nicks thinks that it would be pointless without Christine McVie.
"When Christine died, I felt like you can't replace her. You just can't", Nicks said recently. "Without her, what is it? You know what I mean? She was like my soul mate, my musical soul mate, and my best friend that I spent more time with than any of my other best friends outside of Fleetwood Mac".
Nicks continued, "Christine was my best friend. When I think about Taylor Swift's song 'You're on Your Own, Kid' and the line 'you always have been,' it was like, that was Christine and I.
She also added, "We were on our own in that band. We always wereWe protected each other. Who am I going to look over to on the right and have them not be there behind that Hammond organ? When she died, I figured we really can't go any further with this. There's no reason to".
"And her songs, you take out all of those songs", Nicks added as she continued to paid homage to her late bandmate and close friend Christine McVie.
"Christine was the pop star. She wrote all those really super pop hits. None of the rest of us could write those songs. What would happen is we'd have to take the songs out, like we did when she actually retired for 18 years. We couldn't re-create those songs. So we became a much more hard-rock band".
"line in the sand"
Nick's comments would appear to echo those of drummer Mick Fleetwood, who had said on a previous occasion that a reunion was unlikely following McVie's death, adding that "the line was in the sand".
On a more positive note, Stevie Nicks has added further dates to her US Tour, which will take it into next year. More on this here.
She has also been immortalised into a barbie doll.
My Stevie @Barbie has been with me now for several months. When Mattel came to me asking if I would like to have a Barbie made in the "Rumours" cover style I was very overwhelmed. Of course I questioned "would she look like me? Would she have my spirit? Would she have my heart…"… pic.twitter.com/JQXjF7XSMK

— Stevie Nicks (@StevieNicks) October 2, 2023