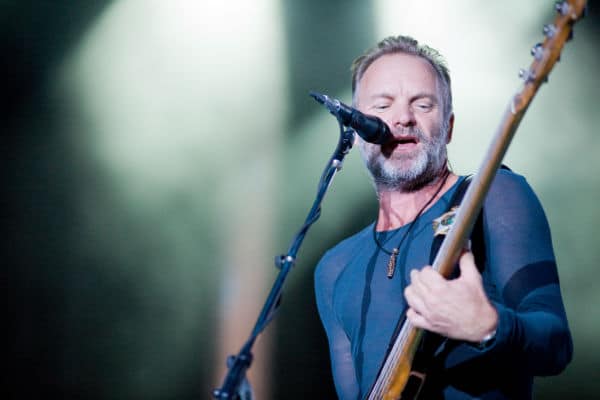 Would you like to listen to the article instead of reading it?
Sting has warned the music world that a songwriting "battle" between musicians and artificial intelligence is just around the corner.
The former Police singer spoke about the growing use of AI in songwriting, and insists that there is nothing that this intelligence can produce, that can't be created by humans when it comes to songs.
Comparing artificial intelligence to "the way I watch a movie with CGI", Sting insisted that the technology "doesn't impress me at all".
Sting's comments come after former Genesis frontman Peter Gabriel openly stated that the rise of artificial intelligence means that nobody's job is "safe" in the music industry. 
"building blocks of music belong to us"
Speaking to the BBC, Sting insisted that AI-led songwriting cannot produce songs in the same fashion that humans can.
"The building blocks of music belong to us, to human beings", he said. "That's going to be a battle we all have to fight in the next couple of years: Defending our human capital against AI". 
Sting also added that he gets "bored when I see a computer-generated image". 
He also stated, "I imagine I will feel the same way about AI making music… Maybe for electronic dance music, it works. But for songs, you know, expressing emotions, I don't think I will be moved by it". 
Speaking about his own career, Sting had hinted that he could still continue to tour in 2032.
The singer is currently in the middle of his 'My Songs' Tour, and is showing no signs of slowing down. More on this story from Nova here.