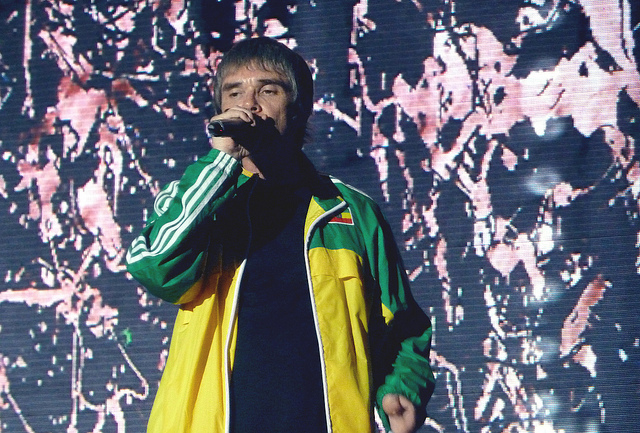 Ian Brown of The Stone Roses has escaped disqualification from driving, due to the affect it would have on "Innocent third parties".
The Stone Roses frontman appeared at Magistrates court in Stockport on Friday the 16th, according to Manchester Evening News, where he plead guilty to speeding, while driving 37 mph in a 30mph zone.
Brown escaped a possible ban on driving as he argued that the ban would affect "innocent third parties" including his elderly parents, and his son. The singer said that he helps his parents run errands and must also visit his son in London twice weekly, as well as having band rehearsals for The Stone Roses in different locations.
Chairman of the bench, Pauline McArdle told the Stone Roses frontman "We have listened to the argument for exceptional hardship and taken it into consideration. We are not going to ban you on this occasion but you will have 12 points. We have taken into account innocent third parties and have also taken into account loss of income but that was not the priority."
McArdle added "The argument for exceptional hardship cannot be put forward again, if you come up before the court again you cannot use this argument again and you will be banned from driving."
The Stone Roses have released singles 'All For One' and 'Beautiful Thing' this year. Their much-anticipated third album is yet to be announced.
Listen to 'All for One' below:
Photo Cred: Mira Shemeikka