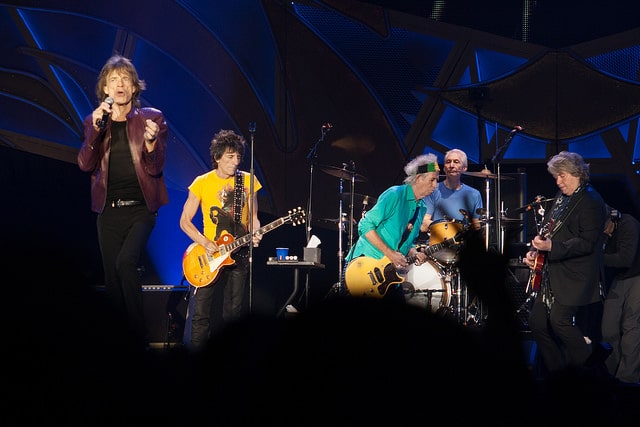 It appears that the Rolling Stones could be recording their new album much sooner than we thought. Keith Richards had previously said that they would begin recording in April.
Speaking to ABC Radio recently, Ronnie Wood spoke about the band recording their new album. Wood said "We'll maybe go in the studio in December and cut a few tracks and see what happens," adding that "We'll take it from there, see how it all goes. One thing at a time."
Wood said that their recording session in December would "lay the groundwork" for their up coming album. The Rolling Stones' next album will be their 23rd in total and will be their first in over ten years since they released A Bigger Bang in 2005.
The Rolling Stones finished up their Zip Code tour of North America earlier in the year which was put together to promote the reissue of their classic album Sticky Fingers. Keith Richards originally said that the band would start recording in April after they finish up their South American tour.
Jagger also recently chimed in on recording new material saying "It would be very nice and I've got a lot of new songs and songs I've written over the last couple of years. I've done really good demos for all of them, which I would love to record. So, let's hope so."
Photo Credit: aka Francois aka Mister Pink