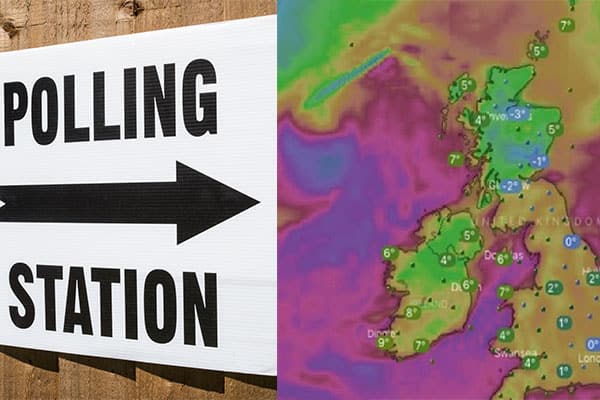 For now, at least, a dry day is on the cards for Dublin before Storm Ciara unleashes onto our Island. The storm has resulted in Met Eireann announcing two weather warnings.
We can expect a bit of scattered drizzle today but the real change will arrive this evening when the rain spreads easterly.
Today will start off mainly dry. Patchy light rain & drizzle will spread eastwards through the morning. More persistent rain will develop in the west, spreading eastwards through the evening. A blustery day w/ fresh&gusty S winds, strong at times along coasts. Highs of 8 to 10°C. pic.twitter.com/FSJo8ZaIrG

— Met Éireann (@MetEireann) February 7, 2020
It will be another frosty night overnight and two weather warnings will be in effect by noon tomorrow.
According to Met Eireann: "There'll be a good deal of dry weather in Dublin today with perhaps a little patchy drizzle. This evening, rain will spread eastwards across the region.
"A blustery day with fresh, gusty southerly winds, strong at times along coasts. Highest temperatures of 9 to 11 degrees."
Early morning Saturday we can anticipate heavy winds with some gusts, turning heavier on Sunday with risks of coastal flooding.
There's also going to be heavy rain on Saturday and Sunday, and when that eventually clears we can expect the wintry showers. Deadly : ]
Thanks to #StormCiara, Ireland's getting a nice shoulder massage from a big rabbit. pic.twitter.com/aZmCHGH0gN

— Gareth Mc L (@GMLmusic) February 6, 2020