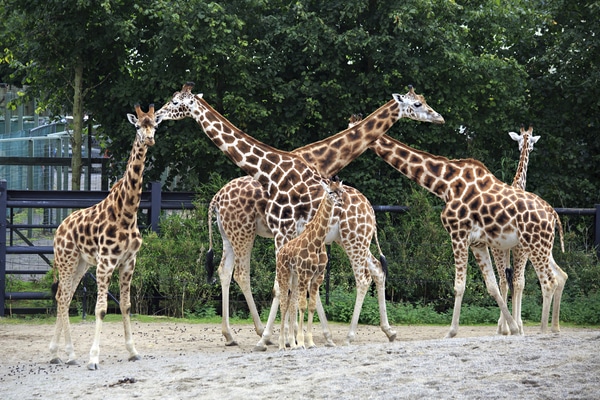 SSE Airtricity and Dublin Zoo have teamed up to help families learn more about sustainability, with two dedicated weekends this summer.
Aided by TV superstar Baz Ashmawy, the 'Summer of Sustainability' launch celebrated an exciting new offer from SSE Airtricity of a year of free family days out at Dublin Zoo when customers switch to the provider!
SSE Airtricity, is inviting visitors to join the energy company for two fun-filled Sustainability Weekends for all the family taking place in Dublin Zoo on June 16th and 17th, and on July 21st and 22nd. Everyone visiting Dublin Zoo for each of the two-day weekend events will be guided through fun and interactive tasks and activities, including taking part in a mini-worm excavation, building your very own 'Bug Hotel', and exploring SSE Airtricity's Eco Explorer Trail. Plus, there will be plenty of exclusive prizes to be won, face-painters for your little tigers, and much more.
The exciting new offer of a year of free days out for the family at Dublin Zoo, courtesy of SSE Airtricity will see all new customers switching to SSE Airtricity for 100% green electricity and natural gas and in return will receive Free Dublin Zoo Annual Family Pass, worth €185.
With an Annual Family Pass after they switch, SSE Airtricity customers can bring a family of up to seven to Dublin Zoo at any time of the year, and as often as they like – plus, with a 10% discount for switching, customers are also saving on their energy costs meaning more treats for everyone during zoo visits.
Speaking at the 'Summer of Sustainability' launch TV presenter Baz Ashmawy said: "We're really excited to be exploring Dublin Zoo and taking on the SSE Airtricity Eco-Explorer Trail for the first time as a family today. Myself and the kids have been making a conscious effort to live more sustainably at home and it's really great to be able to show them how this translates into the wider world and makes a real difference; while having a fun, family day out."