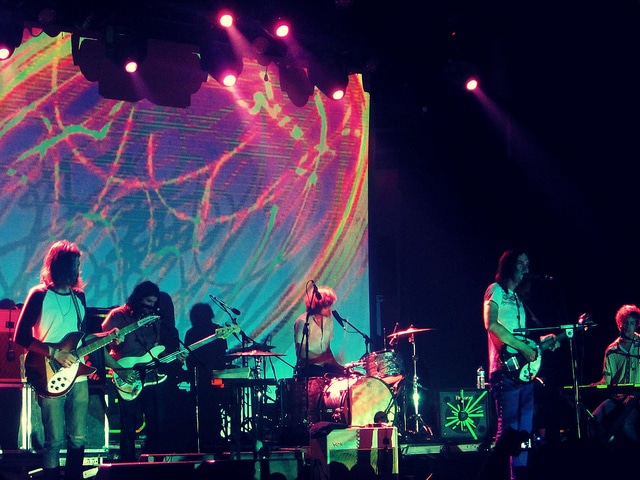 A few days ago, a Chilean website accused Tame Impala of plagiarising their hit track Feels Like We Only Go Backwards, turns out the Chilean lads were just having a laugh.
The website rata.cl, claimed to have scientific proof that the Aussie lads stole their track, from a 1989 pop song titled Océano from the Argentinian singer Pablo Ruiz.
The website said that the discovery occurred when musicologists analysed the songs and concluded there was a definite similarity between the two pieces of music.
The site's editors, Raul Alvarez and Patricio Perez, spoke to Rolling Stone about how the rumour took off and went viral. "It was a joke," they said. "We were at a party and had that idea. Curiously, it was viralized pretty fast. We never thought we'd had this impact, and we're very surprised about it."
Although, one man that isn't laughing about the claim is Pablo Ruiz. In an interview with ESPN Radio Argentina, the pop star said he was seeking legal advice on the matter.
Álvarez and Pérez continued, "Of course we think it's funny, but we hope there are no charges against Tame Impala. We actually like them a lot."
There was a brief statement from Tame Impala's singer, Kevin Parker, he simply responded to Rolling Stone, "This is a joke, right?"
Listen to the track comparison below.