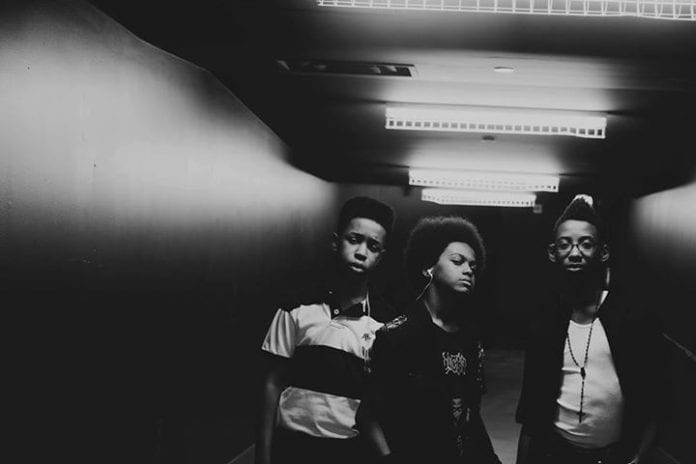 Marilyn Manson is on tour at the moment in North America and he decided to invite a teenage band on stage to play a tune with him.
The young lads aren't just any old bunch of teens, they're a band called Unlocking the Truth. Granted they may not be a household name, however they did sign a €1.3 million deal with Sony Records last summer.
The three lads hail from Brooklyn, New York. The teen metal group consists of, drummer Jarad Dawkins (12), guitarist Malcolm Brickhouse (13) and bassist Alec Atkins (13).
Last summer the Brooklyn boys were busking in Times Square for nickels, dimes and dollar bills. The performance was filmed, posted on YouTube and went viral. The young trio turned the exposure in to a gargantuan record contract.
Unlocking The Truth joined Manson on stage during a show in Bethlehem, Pennsylvania. They played one of the singer's biggest hits 'The Beautiful People'. The Brooklyn boys weren't even alive when the song was released in 1996.
Check out Marilyn Manson & Unlocking The Truth singing 'The Beautiful People' below.
The group have been the support act for Manson for the past few shows. Manson is currently touring in North America in support of his new album The Pale Emperor.
Unlocking the Truth have also played at gigs all over the States, including appearances at Coachella festival in California, opening for Guns N' Roses in Las Vegas and Queens Of The Stone Age.
Watch Unlocking the truth playing in Times Square below.