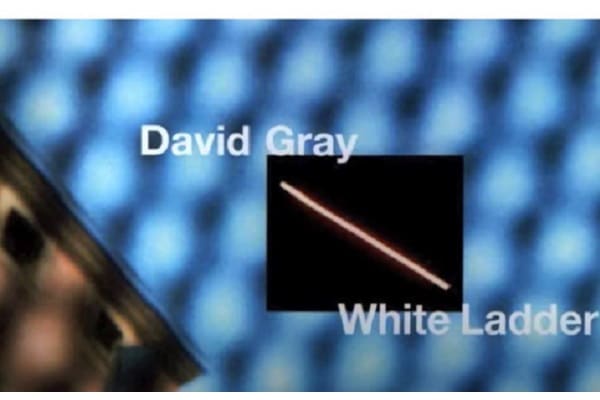 Today, we check out another edition of The 50 Albums That Changed Your Life here on Radio Nova, including hits from David Gray, Coldplay and Oasis.
'White Ladder' – David Gray 
Having enjoyed moderate success with his three previous albums, it looked like David Gray's fourth release would follow a similar fate when the album arrived in 1998.
However, thanks to the popularity of hits such as 'Babylon', 'Please Forgive Me', and 'This Year's Love', the album enjoyed huge success, particularly in Ireland, before eventually taking off in the singer's native UK.
Within 3 years, 'White Ladder' skyrocketed from a slow burner, to an international smash hit, reaching number 1 in the UK, and going on to sell 3 million copies there.
Selling 7 million copies worldwide, David Gray once told reporters that his initial success in Ireland, was a "springboard for the rest of the world". 
An album that remained in the UK Top 100 Chart from May 2000 to March 2003, and it is an album that you can enjoy from 10am, right here on Nova! 
'X&Y' – Coldplay 
Having enjoyed major success with their previous two albums released, from 1pm, you will find out how Coldplay assured their status as one of Britain's biggest rock bands, right here on Radio Nova.
Arriving in June 2005, 'X&Y' saw Chris Martin and co scoop up awards such as Best British Album and Best International Album at the Brit and Juno Awards respectively in 2006.
It also earned several nominations for Grammy Awards that very same year.
Selling over 8 million copies in 2006, 'X&Y' boasts classic tracks such as 'Fix You', a song written by the band's singer Chris Martin for his then-wife Gwyneth Paltrow following the death of her father Bruce in 2003.
Other tracks from the album include 'Speed For Sound', a single which was also reportedly inspired by Kate Bush's tune 'Running Up That Hill', a song which saw a resurgence in the music charts, after featuring in Netflix hit, Stranger Things this year.
"We were really trying to recreate the drums on that song for this song, and the chords", bassist Guy Berryman once revealed.
"Some bands are reluctant to admit that they take things from other artists and bands that they listen to and we're shameless in that respect, we don't mind telling". 
While the cover art may resemble a Tetris game gone wrong, the coloured blocks actually represent the Baudot Code, which was an early form of telegraph communication, utilising binary code. Using the Baudot code, the album actually spells out 'X&Y'.
Check out the album from 1pm here on Nova!
'What's The Story (Morning Glory)'- Oasis  
An album so good we mentioned it twice, from 4pm you can enjoy another helping of an record which many feel propelled Oasis to rock superstardom.
You can check out classics including 'Don't Look Back In Anger', 'Champagne Supernova' and 'Morning Glory' from 4pm here on Radio Nova.