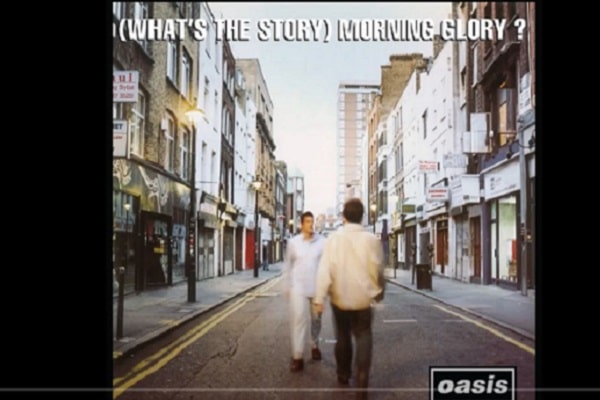 Start off the week properly with a trip back in tim to the 1990s, 80s, and 60s today on Nova, for The 50 Albums Which Changed Your Life.
'What's The Story Morning Glory?' – Oasis
Coming up at 10am here on Nova, we will take you back to another type of Morning Glory. and that iconic album released by Oasis in 1995.
'What's The Story Morning Glory?' is an album which well and truly catapulted Oasis into a worldwide rock phenominon.
Following its release via Creation Records, the album spent 10 week at top spot in the UK Albums Chart, and number 4 in the Billboard 200.
The album also produced more hits from the Gallaghers and co, including 'Don't Look Back In Anger' which reached number 1 in the UK, and 'Champagne Supernova' which achieved the same feat in the US Modern Rock chart.
Selling 22 million copies worldwide, the album also saw Oasis embark on an extensive world tour in 1995 and 1996, which included to record breaking shows at Knebworth in August 1996.
Earlier this year, the band's former frontman Liam Gallagher performed at the venue, 30 years on from Oasis' two shows.
Tune into these tracks from this iconic album from 10am here on Nova!
'Purple Rain' – Prince
Coming up at 1pm, we will be exploring the magnum opus that was Prince's album 'Purple Rain', an album whose title track was used for the Academy Award winning film of the same name.
Released in June 1984, 'Purple Rain' is an album which saw Prince consolidate his funk and R'n'B roots, with other tracks veering towards pop rock and heavy metal.
One of the most exciting records ever recorded, 'Purple Rain' includes others hits 'When Doves Cry' and 'Let's Go Crazy'.
These are singles that you can listen to right here on Nova from 1pm.
'The Doors'
20 years or so before the likes of Oasis and Prince arrived on the music scene, there were bands like the Doors, famous for releasing millions of copies, with their self-titled debut album being hailed as one of the all time classic rock and roll debut albums.
An album which saw each of the band members' distinctive backgrounds coming the fore, including folk, classical, jazz, blues, bossanova and psychedelic rock.
Arriving in 1967, 'The Doors' sold millions of copies, following its release via Elecktra Records, peaking at number 2 in the US charts.
'The Doors' has also been ranked number 86 on the 500 All Time Albums.
Following the release of the Oliver Stone biopic on the band in 1991, the album once again returned to the charts, with 'Light My Fire' hitting number 7 in the UK Single chart.
Check out this track, along with 'Break On Through The Other Side' from 4pm right here on Nova.
The 50 Albums That Changed Your Life all this month on Nova.