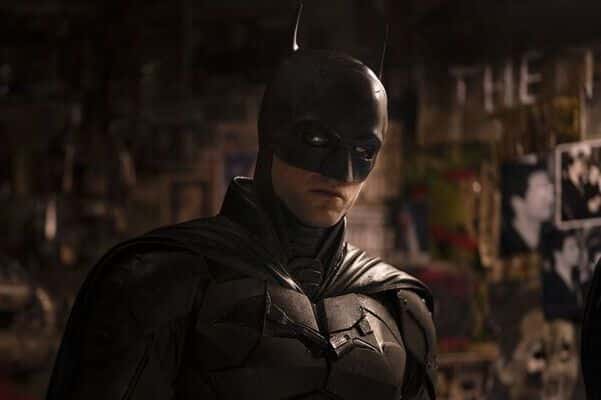 Hollywood has joined in the shunning of Russia.
One of the year's most anticipated blockbusters, The Batman, will not open in Russia due to that country's ongoing invasion of Ukraine.
The film was due to open this Friday in Russian cinemas but its release has now been indefinitely paused.
The Batman's distributor, Warner Bros Pictures, made the announcement in a statement.
"In light of the humanitarian crisis in Ukraine, WarnerMedia is pausing the release of its feature film The Batman in Russia," the statement said. "We will continue to monitor the situation as it evolves. We hope for a swift and peaceful resolution to this tragedy."
The Batman sees Robert Pattinson take over the role of the Caped Crusader and has been hailed by critics as one of the best Batman movies to date.
Warner Bros will be hoping the movie performs well in other territories to make up for the lost Russian revenue. The last major superhero movie, Spider-Man: No Way Home, made over $44 million in Russia. The Russian box office is estimated to account for roughly 3% of global ticket sales.
Warner Bros isn't the only Hollywood studio pulling its releases from Russia, with Sony and Disney doing likewise.
Sony Pictures was due to release its own comic book movie, Morbius, in Russia at the end of the month.
"Given the ongoing military action in Ukraine and the resulting uncertainty and humanitarian crisis unfolding in that region, we will be pausing our planned theatrical releases in Russia, including the upcoming release of Morbius," a spokesperson for Sony Pictures said. "Our thoughts and prayers are with all those who have been impacted and hope this crisis will be resolved quickly."
Disney announced that its upcoming releases will not be playing in Russia. March 10th would have seen the Russian release of Pixar animation Turning Red.
"Given the unprovoked invasion of Ukraine and the tragic humanitarian crisis, we are pausing the release of theatrical films in Russia, including the upcoming Turning Red from Pixar," a Disney spokesperson said. "We will make future business decisions based on the evolving situation. In the meantime, given the scale of the emerging refugee crisis, we are working with our NGO partners to provide urgent aid and other humanitarian assistance to refugees."
The Ukrainian Film Academy recently launched an online petition calling for a boycott of Russian cinema. The Glasgow Film Festival has reacted to the petition by cancelling screenings of two Russian movies – No Looking back and The Execution – that were set to have their UK premieres at the festival.