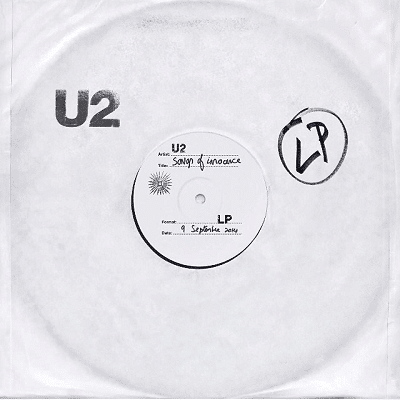 Last week, U2 unveiled the artwork that will accompany the physical release of their new album Songs Of Innocence.
The cover features a striking black and white image of Larry Mullen hugging his son Larry Jr.
The photography was taken by British fashion photographer and film director Glen Luchford. The new visuals merge well with the album's overall inspiration of U2 growing up in Dublin as teenagers.
The cover image shows drummer Larry Mullen on his knees, protecting, almost cradling his 18 year-old son. The photo alludes to the group's earlier LP covers, their debut Boy and War. "The idea of the unique relationship between a parent and child, the image of a father and son, came from the band. The shoot with Larry and his son was initially an experiment but everyone loved it as a visual metaphor for the record."
The poignant photograph has since been hijacked by the cruel, yet hilarious, pranksters of the internet. Nothing is sacred anymore, no one is excluded from ridicule, least of all some multimillionaire Irish rockers.
The new edited Songs Of Innocence album covers, feature a varied cast of characters that Larry Mullen is clinging onto. From Walter White to Gene Simmons to comic book characters to U2's singer, everyone auditioned for the LP cover.

Check out some of the best memes.