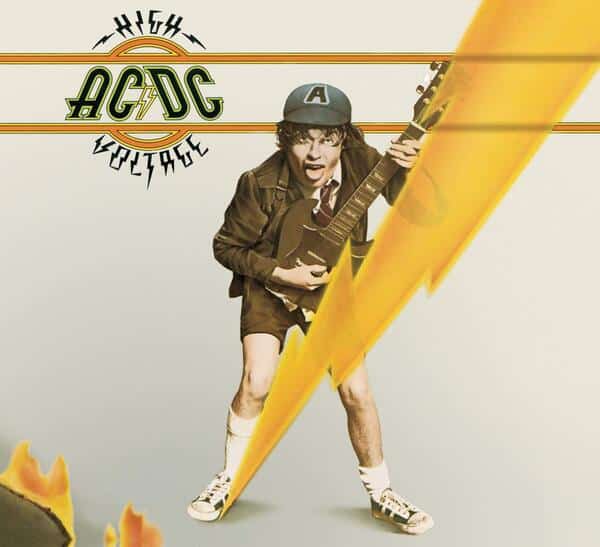 Tonight (January 6th) on the world famous Classic Album at Midnight on Radio Nova we're playing AC/DC's High Voltage.
The album is presented in full with no commercials or interruptions.
Formed in Sydney in 1973 by brothers Malcolm and Angus Young, AC/DC went through several lineup changes before recording their 1975 debut album High Voltage. A follow-up, TNT, arrived in December of that year, establishing the band as one of the most popular acts in their native Australia. Neither album had been released outside Australia and New Zealand.
Ahead of the release of their third Australian album, Dirty Deeds Done Dirt Cheap, AC/DC embarked on a tour of the UK. This coincided with the international release of another album titled High Voltage, which combined tracks from the band's first two albums.
The original version of High Voltage was recorded in November 1974 and saw vocalist Bon Scott and the Young brothers backed by bassist Rob Bailey and drummer Peter Clack.
According to Angus Young, High Voltage was "actually recorded in 10 days in between gigs, working through the night after we came off stage and then through the day."
Only two of High Voltage's tracks – She's Got Balls and Little Lover – would make it onto the international release.
Released only in Australia, TNT would see AC/DC cement their hard rock sound. Bailey and Clack were replaced by bassist Mark Evans and drummer Phil Rudd.
TNT featured what would become some of AC/DC's most popular tunes, including It's a Long Way to the Top, The Jack and the title track, all of which would find their way onto the international release of High Voltage. Acknowledging the Scottish roots of the Young brothers and Scott, It's a Long Way to the Top sees the latter play bagpipes. The album would reach number two in the Australian album chart.
After conquering their homeland, it was time for AC/DC to take on the world with the release of the international version of High Voltage.
High Voltage contains nine tracks. On Side A are It's a Long Way to the Top (If You Wanna Rock 'n' Roll); Rock n' Roll Singer; The Jack; and Live Wire. On Side B are TNT; Can I Sit Next to You Girl; Little Lover; She's Got Balls' and High Voltage.
The original vinyl release of High Voltage contained a slightly shorter version of It's a Long Way to the Top than that found on the Australian original. A 1994 CD release restored the track to its full length while a 2003 re-release reverted it back to the edited version.
High Voltage was released globally on April 30th 1976 and in the US on May 14th. Sales were initially slow but spurred by the success of subsequent AC/DC albums, High Voltage would go on to sell over three million copies in the US alone.
Critics were similarly slow to warm to AC/DC. Rolling Stone called High Voltage an "all-time low" for hard rock and accused the band of "calculated stupidity."
High Voltage is now of course considered a classic of hard rock and the first taste for most of the world of AC/DC's distinctive bluesy rock.
You can plug in to High Voltage at midnight tonight on Radio Nova.