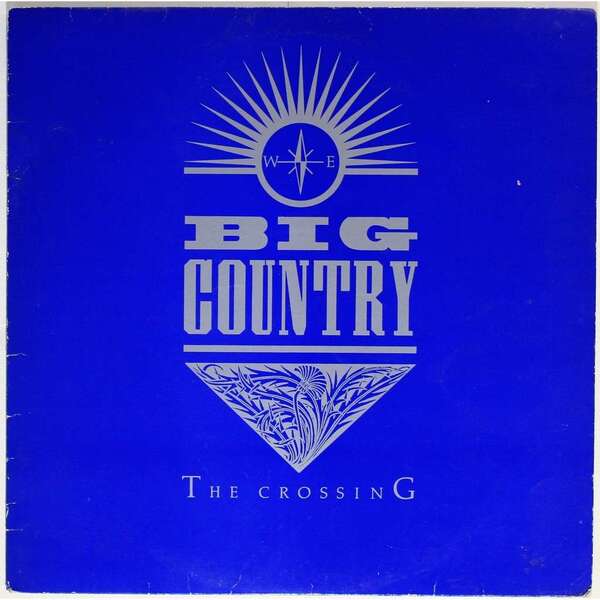 Tonight (December 29th) on the world famous Classic Album At Midnight on Radio Nova we're playing Big Country's The Crossing.
The album is presented in full with no commercials or interruptions.
In the early 1980s a new wave of rock groups emerged from Scotland, with the likes of Simple Minds, Big Country, Aztec Camera and The Blue Nile representing the country.
Perhaps the most Scottish sounding of the groups to emerge during this period was Big Country, who even integrated guitars manipulated to sound like bagpipes into their sound.
The band was formed in 1981 by Stuart Adamson (vocals, guitar, keyboards), and after some shuffling settling on a lineup of Bruce Watson (guitar,mandolin,sitar,vocals), Tony Butler (bass guitar,vocals) and Mark Brzezicki (drums,percussion,vocals).
Big Country had modest success with their first single, 1982's Harvest Home, but it was the following year's Fields Of Fire (400 Miles) which put them on the map ahead of the release of their debut album. Fields of Fire was a Top 10 hit in the UK, leading to anticipation for an album.
That album was The Crossing.
Like most of their fellow Scottish bands of the era, Big Country favoured a "Wall of Sound" production style, using effects to make it sound as though they were a much larger band than simply a quartet. Adamson and Watson used an MXR Pitch Transposer 129 effect pedal to make their guitars sound like bagpipes. They also experimented with the e-bow, an electronic device that can make guitars sound like synthesizers.
Integrating traditional Scottish folk into their very 1980s sound saw Big Country categorised by some as a Celtic Rock outfit, though the influence of American country can also be heard.
In its original release, The Crossing features 10 tracks. On Side A are In a Big Country; Inwards; Chance; 1000 Stars; and The Storm. On Side B are Harvest Home; Lost Patrol; Close Action; Fields of Fire (400 Miles); and Porrohman. The album would be re-released in 1996 and 2012 with a host of bonus tracks.
Released on July 29th, 1983, The Crossing proved an instant success for Big Country, peaking at number three in the UK and number 18 in the US. It was preceded by the release of In a Big Country as a single, which reached number 17 in both the UK and US and would give the band their only US Top 40 single. The success of the song in the US saw the band invited to perform at the Grammy Awards and on Saturday Night Live.
Critics praised The Crossing, with some comparing the band favourably to U2. Writing for Rolling Stone, Kurt Loder called Big Country "a big-noise guitar band from Britain that blows the knobs off all the synth-pop diddlers and fake-funk frauds who are cluttering up the charts these days."
You can hear the big noise of Big Country at midnight tonight on Radio Nova.