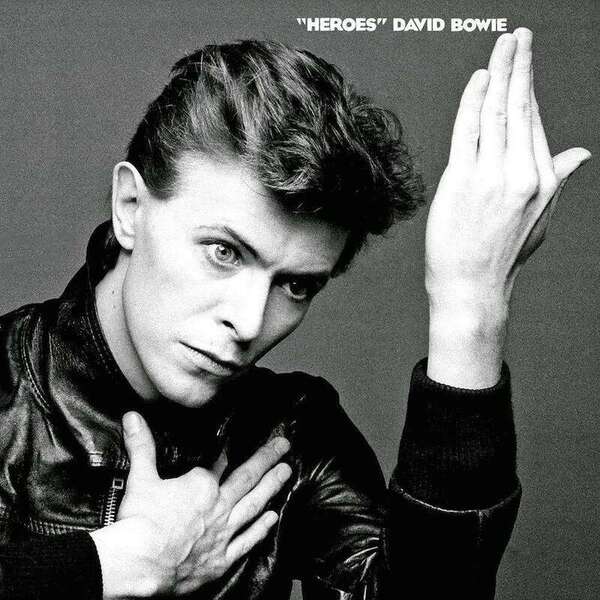 Tonight (October 14th) on the world famous Classic Album at Midnight on Radio Nova we're playing David Bowie's Heroes.
The album is presented in full with no commercials or interruptions.
Heroes is the second chapter of what's become known as Bowie's Berlin Trilogy. Teaming up with producer Brian Eno, Bowie recorded the first album of the trilogy, Low, in 1976. Low saw Bowie absorb the influence of Krautrock. Inspired by German bands like Tangerine Dream, Kraftwerk and Neu!, Bowie and Eno crafted an album that was a considerable departure from the former's Glam Rock albums of the early 1970s. The album consisted of tracks that leaned heavily into a new electronic and ambient sound, with lengthy instrumentals.
Confused by Bowie's new musical direction, RCA records refused to promote Low and stalled its release by three months, giving it little in the way of promotion upon its release in early 1977. Despite this the album proved a hit, reaching number two on the UK albums chart.
Bowie and Eno returned to Berlin's Hansa Studio 2 to record another album in a similar vein. Rhythm guitarist Carlos Alomar, bassist George Murray and drummer Dennis Davis carried over from Low, with King Crimson guitarist Robert Fripp a new addition to Bowie's recording lineup. Bowie plays numerous instruments on the record himself, including piano, guitar and saxophone, with Eno contributing his distinctive synth sounds.
Eno played a greater role on Heroes than on their previous collaboration, co-writing four of the album's tracks and acting as what he called Bowie's "assistant director." Like Low, Heroes sees guitar riffs take a backseat to atmospheric electronic sounds, though it's a less moody album than Low.
Bowie is said to have ad-libbed many of his lyrics, making them up on the spot in the studio. References to Berlin and its unique cold war atmosphere are heard throughout. Blackout is inspired by the New York blackout of 1977. Joe the Lion is Bowie's tribute to American performance artist Chris Burden. V-2 Schneider similarly nods to Kraftwerk's Florian Schneider.
In its original release Heroes features 10 tracks. On Side A are Beauty and the Beast; Joe the Lion; Heroes; Sons of the Silent Age; and Blackout. On Side B are V-2 Schneider; Sense of Doubt; Moss Garden; Neuköln; and The Secret Life of Arabia.
Heroes was released on October 14th, 1977. It peaked at number three on the UK albums chart, spending a total of 33 weeks on the chart. The album was less successful in the US where fans were struggling to embrace Bowie's new sound, peaking at number 35.
The title track was released as the album's lead single but failed to make much impact at the time. In the years since it has become one of Bowie's most famous songs and is now a staple of American sporting events. It also featured in the opening ceremony of the 2012 London Olympics.
Critics embraced Heroes fondly, with both Melody Maker and NME hailing it as the album of the year.
With its moody vibes, Heroes makes for perfect late night listening. Be sure to tune into Radio Nova at midnight tonight for a trip back to Cold War Berlin courtesy of Bowie and Eno.