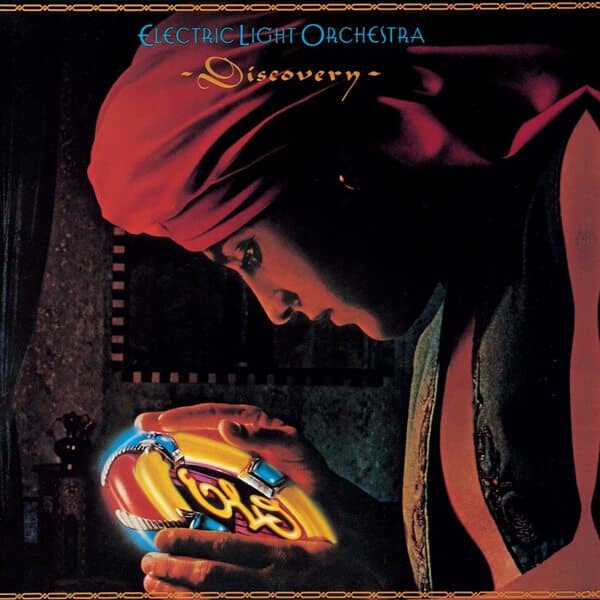 Tonight (September 2nd) on the world famous Classic Album at Midnight on Radio Nova we're playing Electric Light Orchestra's Discovery.
The album is presented in full with no commercials or interruptions.
In the late 1970s rock fans led a "Disco Sucks" movement, which culminated in the mass burning of disco records at Chicago's Comiskey Park on the night of July 12th, 1979, known as "Disco Demolition Night." While the Disco Sucks movement harboured a sinister homophobic and racist element, many rock fans simply hated the music.
Ironically, many rock acts – including The Rolling Stones, Queen and even The Clash – warmly embraced disco, integrating its 4/4 beats into their rock sound in the late '70s and early '80s.
One of the most heavily disco influenced albums released by a rock group in this period was Electric Light Orchestra's 1979 release Discovery, which keyboardist Richard Tandy even referred to as "Disco Very."
Paul McCartney's solo career suggests that The Beatles would likely have embraced disco had they still been together in the era. If you ever wondered what a Beatles disco record might sound like, Discovery provides a few hints.
Formed in Birmingham in 1970, the mission statement of ELO, according to founding member Roy Wood, was to "pick up where The Beatles left off." Living up to their name, Electric Light Orchestra did indeed sound like a small orchestra, as Wood and fellow founder Jeff Lynne brought a classical, orchestral element to their rock tunes. Nowhere was this more obvious than on their 1973 hit Roll Over Beethoven, which turned the composer's Fifth Symphony into a rock anthem.
Roll Over Beethoven was the band's first US hit, and it may well have inspired the disco movement. One of the biggest hits of the disco era was Walter Murphy's 1976 record A Fifth of Beethoven, which similarly appropriated the Fifth Symphony (John Travolta even dances to Murphy's tune in Saturday Night Fever). Like ELO, disco acts heavily incorporated string sections.
If ELO had unwittingly spawned the disco movement, by 1979 they had fully embraced it. Discovery is arguably more of a disco record than a traditional rock album. The hit single Last Train to London is practically as disco as it gets, with its steady 4/4 drum beat courtesy of Bev Bevan, Kelly Groucutt's infectious driving bassline and Louis Clark's euphoric string arrangements. Where Jeff Lynne's vocals often sounded like he was impersonating Paul McCartney, here he hits the high notes as though paying tribute to The Bee Gees' Barry Gibb.
Between the dance floor fillers are ballads like Midnight Blue, which see Richard Tandy's piano and synthesizer brought to the fore.
Discovery was released in the UK on May 31st, 1979 and in the US on June 8th. It would give ELO their first ever UK number one, topping the album chart for five weeks. Discovery became the first album to spawn four Top 10 singles in the UK. In the US it peaked at number five on the Billboard Hot 100.
Discovery boasts nine tracks. On Side A are Shine a Little Love; Confusion; Need Her Love; and The Diary of Horace Wimp. Side B gives us Last Train to London; Midnight Blue; On the Run; Wishing; and Don't Bring Me Down.
Speaking of his love of the disco sound at the time, Lynne said "I just liked the four-to-the-bar basically. The bass drum going bang, bang, bang, bang."
You can tap your feet to the bang, bang, bang, bang of Discovery's bass drum at midnight tonight.