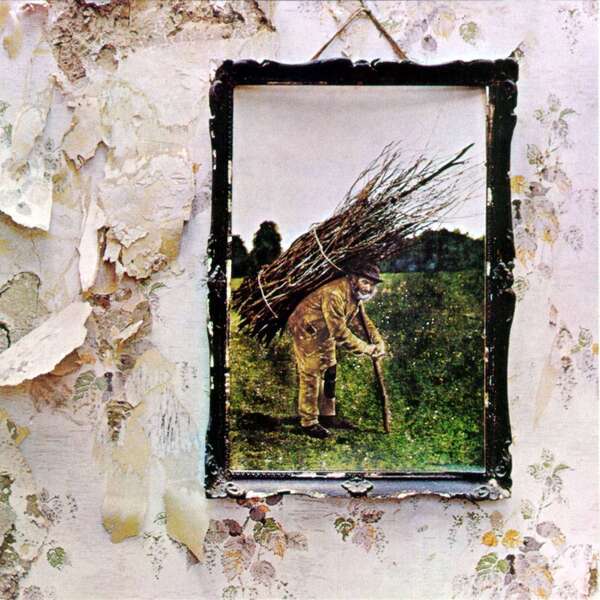 Tonight (November 14th) on the world famous Classic Album at Midnight on Radio Nova we're playing Led Zeppelin's Led Zeppelin IV.
The album is presented in full on vinyl with no commercials or interruptions, courtesy of The Record Hub.
By late 1970, Led Zeppelin has established themselves as one of the biggest rock groups in the world, despite having released their debut album just a year earlier.
Released in October 1973, Led Zeppelin III had seen the band veer away from hard rock to dabble in folk and blues. Despite huge sales, the album received a mixed reaction from fans and critics, unsure of what to make of the band's new direction.
In the decades since, Led Zeppelin III has grown much more appreciated, but at the time its reception had a negative impact on the band, with guitarist Jimmy Page refusing to do interviews for 18 months after its release.
Determined to win over the public and critical fraternity once more, Led Zeppelin quickly reentered the studio, turning down touring offers and the chance to perform live on TV on New Year's Eve.
Seeking isolation, they returned once more to Bron-Yr-Aur, the secluded 18th century cottage in Wales that had proven inspiring in the past. There they quickly wrote new material, ranging from hard rockers like Black Dog and Rock and Roll to folky tracks like The Battle of Evermore and what would ultimately become their most famous song, Stairway to Heaven.
Recording began in December 1970 at Island Records' Basing Street Studios in London. In January 1971 they would up sticks to Headley Grange, a Hampshire country house, utilising The Rolling Stones' mobile recording studio.
A relaxed environment was created at Headley Grange, which the band found conducive to developing songs from improvised jamming sessions.
After overdubbing at Island Studios in February, the tapes were mixed in Los Angeles. Unhappy with the results, Page took back the tapes and remixed the album in July, delaying the planned release by several months.
In its original release, Led Zeppelin IV features eight tracks. On Side A are Black Dog; Rock and Roll; The Battle of Evermore; and Stairway to Heaven. On Side B are Misty Mountain Hop; Four Sticks; Going to California; and When the Levee Breaks. In 2014 a deluxe edition was released with eight bonus alternate mixes.
Led Zeppelin IV was released on November 8th 1971. Peaking at number one, it would spend 90 weeks on the UK album chart. In the US it reached number two and became Led Zeppelin's biggest selling album. The record would go on to become one of the biggest selling albums of all time, with over 37 million copies sold by a 2014 count.
Unlike Led Zeppelin III, critics were united in their praise for Led Zeppelin IV. The Village Voice called it the "definitive" album not just of Led Zeppelin but of the Heavy Metal genre. Rolling Stone currently ranks it at number 58 in its list of the 500 greatest albums of all time. In 1999 The Guitar magazine voted it the "Album of the Millennium."
Over the decades there has been much debate between fans over which side of Led Zeppelin IV features the best songs. You can decide for yourself as we'll be playing it in full at midnight tonight on Radio Nova.