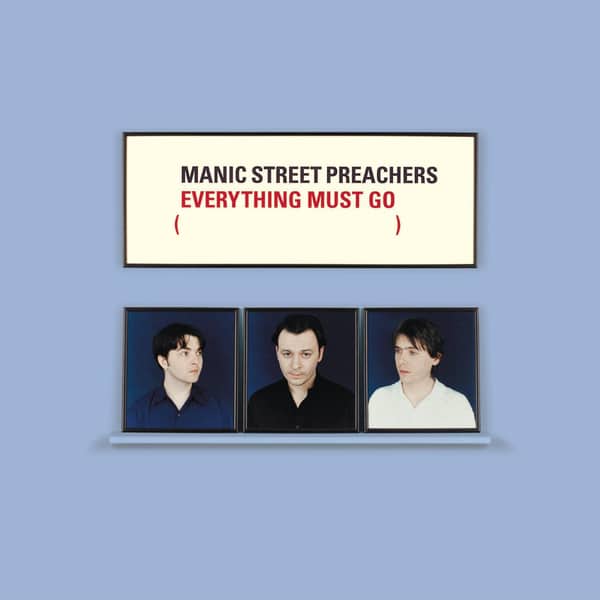 Tonight (February 21st) on the world famous Classic Album at Midnight on Radio Nova we're playing Manic Street Preachers' Everything Must Go.
The album is presented in full with no commercials or interruptions.
Formed in South Wales in 1986 by vocalist/guitarist James Dean Bradfield, drummer Sean Moore and bassist Nicky Wire, Manic Street Preachers completed their line-up with the addition of rhythm guitarist Richey Edwards. Their first three albums were well received by critics but only their second album, Gold Against the Soul, performed well commercially.
In February of 1995 Edwards disappeared and as the weeks ticked on fears began to grow that he had taken his life by jumping from the Severn Bridge. The band disbanded for several months and considered breaking up, but after receiving Edwards' family's blessing they decided to carry on.
For their fourth album the band worked with producer Mike Hedges, whose work with Siouxsie and the Banshees they greatly admired. Bradfield drew inspiration from the British New Wave scene of the late 1970s and early '80s, citing bands like the Banshees, Joy Division, Wire, Magazine and The Associates.
To record Everything Must Go, the Manics relocated to Normandy, France, where Hedges had his own studio. Hedges' studio boasted a mixing desk that originally belonged to Abbey Road Studios.
Taking its name from a play written by Nicky Wire's brother Patrick Jones, Everything Must Go saw the Manics move in a more commercial direction. Many of the songs have a stadium rock quality, thanks to the addition of synths and strings. Edwards' guitar can be heard on one track, the poignant album closer No Surface All Feeling, while five songs feature his lyrics. Lyrically the album explores such themes as the Americanisation of Britain and animal cruelty, while it references several artists including Sylvia Plath, Willem de Koonig and Roland Barthes.
In its original release Everything Must Go features 12 tracks: Elvis Impersonator: Blackpool Pier; A Design for Life'; Kevin Carter; Enola/Alone; Everything Must Go; Small Black Flowers That Grow in the Sky; The Girl Who Wanted to Be God; Australia; Interiors (Song for Willem de Kooning); Further Away; and No Surface All Feeling.
Released on May 20th, 1996, Everything Must Go debuted at number two on the UK album chart. It would spend 103 weeks in the Top 100. The album won the band a global audience and is believed to have sold over two million copies worldwide. Everything Must Go is credited with putting the Manics at the forefront of the era's Brit-pop scene.
The album spawned four singles – A Design for Life, Everything Must Go, Kevin Carter and Australia – all of which were Top 10 hits in the UK.
Everything Must Go continued the Manics' run of critically acclaimed albums. A review in The Independent called the album "the most immediate, assured and anthemic British hard rock album since Oasis's Definitely Maybe." NME lists it at number 182 on their list of the 500 greatest albums of all time.
Speaking in 2006, Nicky Wire said he believes Everything Must Go is "our best record."
You can hear Everything Must Go in full at midnight tonight on Radio Nova.