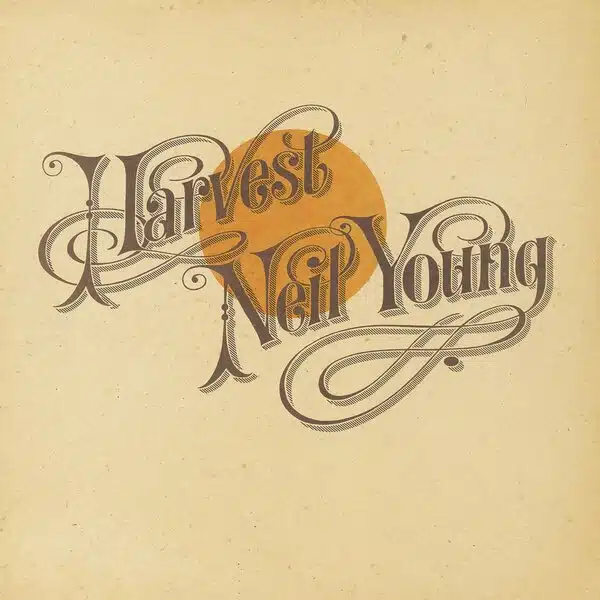 Tonight (February 13th) on the world famous Classic Album at Midnight on Radio Nova we're playing Neil Young's Harvest.
The album is presented in full on vinyl with no commercials or interruptions, courtesy of The Record Hub.
Young's fourth solo album is one of the most spontaneously conceived albums in rock history. In February 1971 Young travelled to Nashville, Tennessee to appear on The Johnny Cash Show alongside James Taylor and Linda Ronstadt. While in Nashville he met Elliot Mazer, a music producer who had just opened a new recording studio, Quadrafonic Sound Studios, in the city. On Saturday, February 6th, Mazer invited Young to dinner and pitched the singer-songwriter the notion of recording an album in his studio.
Young was familiar with a band of session musicians named Area Code 615 (best known for the theme tune for BBC show The Old Grey Whistle Test), who had recorded at QSS, and so his interest was peaked. Having recently penned a series of new songs, Young decided to waste no time and begin recording that evening.
Young asked Mazer to find him a bass player, drummer and pedal steel guitarist. Running around town, Mazer tracked down bass player Tim Drummond, drummer Kenny Buttrey and pedal steel guitarist Ben Keith. Over the next couple of days, half the album would be recorded, with Ronstadt and Taylor popping into the studio to record backing vocals. A further two tracks – A Man Needs a Maid and There's a World – were recorded in London in March with the aid of the London Symphony Orchestra. In April, Young returned to Nashville for further recording, before completing the album in September at his California ranch. Mazer would later enlist Young's former bandmates David Crosby, Stephen Stills and Graham Nash to record backing vocals in New York.
Lyrically, Harvest sees Young explore such themes as drug addiction and critiques of political conservatism, with several songs inspired by his relationship with actress Carrie Snodgrass. In similar fashion to his earlier Southern Man, the track Alabama drew criticism from Southern Rock groups, with Lynyrd Skynyrd penning their hit Sweet Home Alabama in response to Young.
Harvest features 10 tracks. On Side A are Out on the Weekend; Harvest; A Man Needs a Maid; Heart of Gold; and Are You Ready for the Country?. On Side B are Old Man; There's a World; Alabama; The Needle and the Damage Done; and Words (Between the Lines of Age).
Released on February 1st, 1972, Harvest became a huge success, topping the album charts in both the US and UK. In the US it would end the year as the best selling album of 1972. Released as a single, Heart of Gold reached number one in the US.
On its release, many critics were negative in their reviews, calling Harvest derivative of earlier Young albums. In the decades since it has been re-evaluated as one of Young's finest works. Many bands from the early '90s grunge scene cited Harvest as an influence, which gave Young's career a boost in that decade and won him a new generation of fans. Rolling Stone ranks Harvest at number 72 on its list of the 500 greatest albums of all time. The album was inducted into the Grammy hall of Fame in 2015.
You can reap the benefits of Neil Young's Harvest at midnight tonight on Radio Nova.