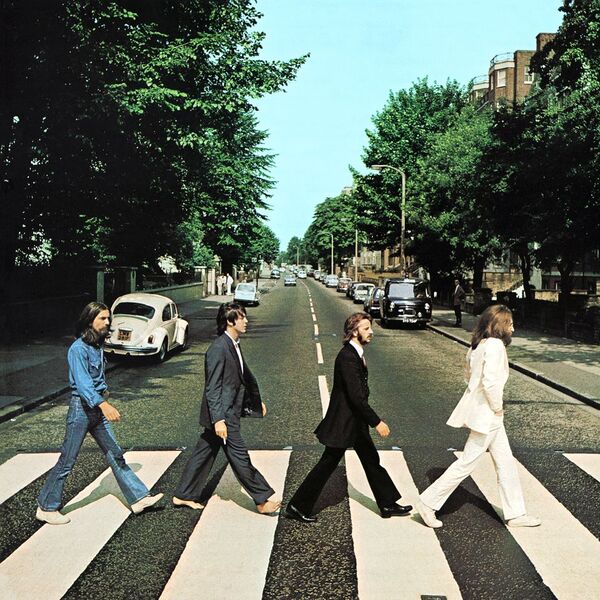 Tonight (December 15th) on the world famous Classic Album At Midnight on Radio Nova we're playing The Beatles' Abbey Road.
The album is presented in full with no commercials or interruptions.
Is there a more iconic album cover than that of The Beatles' 1969 album Abbey Road? Featuring the band members walking across a zebra crossing on the titular street, it's an image that's been recreated by every Beatles fan to visit the London location in the decades since.
Abbey Road of course housed EMI studios, where The Beatles gathered to record the eleventh album of their incredibly prolific if short-lived career.
At this period The Beatles were turning out classic albums so quickly that they began work on Abbey Road just three weeks after the Get Back sessions.
Recording began in February 1969 but was delayed while Ringo Starr appeared in the film The Magic Christian. Reassembling in April, the band recorded some more before taking two months off and returning in July, completing the album a month later. It would be the last time all four band members worked together in a recording studio.
The band reported sharing a good rapport while recording, though tensions did rise, largely credited to the presence of John Lennon's girlfriend Yoko Ono, who clashed with the other band members.
Always willing to evolve their sound, Abbey Road saw the band embrace the possibilities of the Moog synthesizer, which George Harrison had heavily employed on his recent solo album Electronic Sound. Alan Parson, later of The Alan Parsons Project fame, was an assistant engineer on the record.
Abbey Road consists of nine songs and a medley of eight short pieces. On Side A are Come Together; Something; Maxwell's Silver Hammer; Oh! Darling; Octopus's Garden; and I Want You "She's So Heavy). Side B features Here Comes the Sun; Because; You Never Give Me Your Money; and a medley of eight short pieces – Sun King; Mean Mr. Mustard; Polythene Pam; She Came in Through the Bathroom Window; Golden Slumbers; Carry That Weight; The End; and hidden track Her Majesty.
Abbey Road was released on September 26th, 1969. Unbeknownst to the public, the band had split prior to its release and thus did little to promote the album. Despite this it sold four million copies in its first two months on release. It entered the UK album chart at number one and held the position for 11 weeks before being ousted for a week by The Rolling Stones' Let it Bleed. It subsequently returned to the top for another six weeks. It would spend a total of 81 weeks on the UK album chart. Abbey Road spent 11 weeks on top of the US Billboard chart and was America's best-selling album of 1969 as measured by the National Association of Recording Merchandisers.
Reviews were mixed, with several critics turned off by the use of synthesizers, which they deemed "inauthentic." More forward thinking critics embraced the album, with Melody Maker's Chris Welch calling it "extremely sophisticated and inventive." It was praised as being "breathtakingly recorded" by Rolling Stone.
Abbey Road gave birth to a bizarre conspiracy theory that states that the album cover is the band's way of telling fans that Paul McCartney was actually dead. As the left-handed McCartney is photographed holding a cigarette in his right hand, conspiracy theorists believe his place is taken by an impostor.
Tune into Radio Nova at midnight tonight and listen to one of the last albums of one of music's greatest bands.