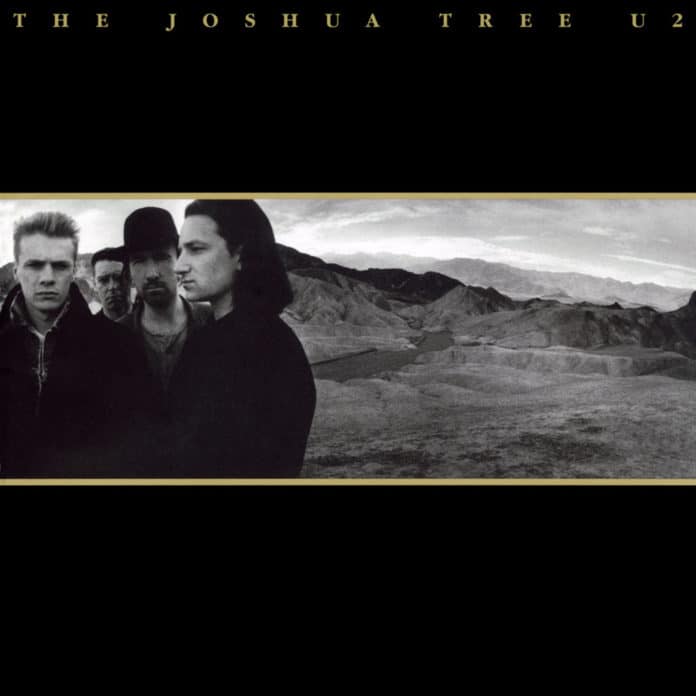 Tonight (March 13th) on the world famous Classic Album at Midnight on Radio Nova we're playing U2's The Joshua Tree.
The album is presented in full with no commercials or interruptions on vinyl, courtesy of The Record Hub.
Formed in Dublin in 1976 by singer/rhythm guitarist Bono, guitarist/keyboardist the Edge, bassist Adam Clayton and drummer Larry Mullen, U2 released their debut album Boy four years later. It was their third album, 1983's War that propelled them to global superstar status.
Working with producers Brian Eno and Daniel Lanois, U2 moved away from their stadium rock sound for a more experimental sound. This didn't hamper their chart success, with the album topping the UK charts. Their appearance at 1985's Live Aid further increased their reputation.
Following Live Aid, U2 were one of the biggest rock acts in the world, but they were once again growing restless and seeking a new musical direction. Spending time in the US, Bono became obsessed with American blues and country music.
Initially The Edge was reluctant to follow Bono down this new path, as he had fallen in love with the ambient sounds developed on The Unforgettable Fire. While touring the US to promote that album he too caught the American music bug.
In January 1986 U2 set up a studio in a house in Rathfarnham. Previously they had recorded each instrument separately but Eno and Lanois now encouraged them to capture as much of a live sound as possible. This required intense rehearsals. After breaking for live shows, the band regrouped in August at The Edge's home in Monkstown. They had enough material planned for a double album, but Eno talked them out of such a move due to how long the sessions were taking.
Musically, The Joshua Tree displays the influence American music had on Bono and The Edge, with gospel, folk, blues and country sounds audible throughout. The band were also influenced by new British groups like The Smiths and My Bloody Valentine, particularly in The Edge's guitar playing.
Lyrically, The Joshua Tree sees Bono continue his interest in political issues, heavily criticising America's economic divide and its foreign policy. Other topics covered include the 1984 UK miners' strike, Dublin's heroin epidemic and the ongoing Troubles in Northern Ireland.
In its original release, The Joshua Tree features 11 tracks. On Side A are Where the Streets Have No Name; I Still Haven't Found What I'm Looking For; With or Without You; Bullet the Blue Sky; and Running to Stand Still. On Side B are Red Hill Mining Town; In God's Country; Trip Through Your Wires; One Tree Hill; Exit; and Mothers of the Disappeared.
Released on March 9th, 1987, The Joshua Tree was the first album to receive a simultaneous release on CD, vinyl and cassette. The fastest selling album in UK history, it debuted at number one in that country and went platinum within two days. In the US it debuted at number seven and topped the chart three weeks later, remaining there for nine weeks. It would become the first album to sell a million copies on the nascent CD format in the US.
The album saw U2 receive the best reviews of their career at that point. In 1988 it received the Grammy award for Album of the Year. Rolling Stone ranks it at number 135 on its list of the 500 greatest albums of all time.
With or without you (hopefully with), we'll be playing The Joshua Tree at midnight tonight on Radio Nova.