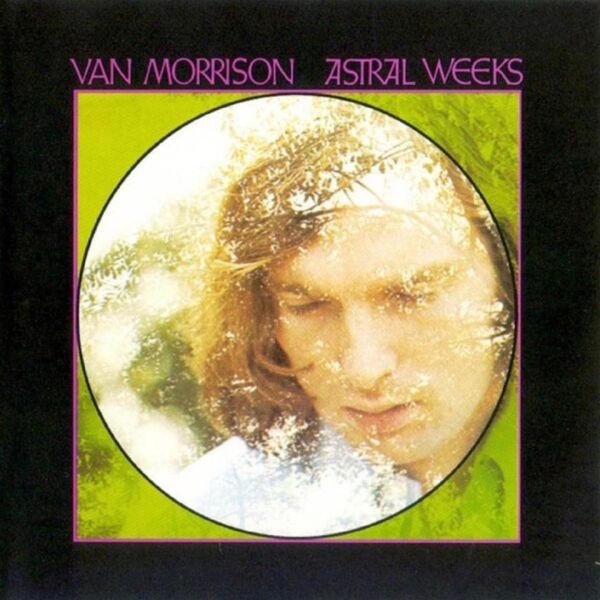 Tonight (October 21st) on the world famous Classic Album at Midnight on Radio Nova we're playing Van Morrison's Astral Weeks.
The album is presented in full with no commercials or interruptions.
1968's Astral Weeks is one of those classic albums that failed to find an audience on its original release but whose reputation grew over the years, with many now considering it Van Morrison's finest album.
Van Morrison's debut album, 1967's Blowin' Your Mind!, was released without his consent. The Northern Irish singer/songwriter had recorded eight tracks, believing they would be released as four singles and their b-sides. One of the album's tracks, Brown Eyed Girl, was released as a single and became a massive hit.
Following a contract dispute with Bang Records, Van Morrison's contract was bought out by Warner Bros. Keen to exploit the success of Brown Eyed Girl, Bang had wanted Van Morrison to continue in a similar poppy vein, but the songwriter had other ideas.
While in dispute with Bang, Van Morrison had been playing small gigs in Cambridge, Massachusetts. Beginning with an electric group performing Them's hits and blues covers, Van Morrison stripped things down to just himself on acoustic guitar accompanied by upright bassist Tom Kilebania and flautist John Payne.
The trio entered the studio to record Astral Weeks, setting on record the folk-blues sound they had developed in their live performances. They were joined by bassist Richard Davis, guitarist Jay Berliner, percussionist Warren Smith, Jr., and drummer Connie Kay, a quartet of musicians from a jazz background. Davis acted as a sort of session leader, with Van Morrison recording his vocals and acoustic guitar alone in a booth, separate from the rest of the band.
Lyrically, Van Morrison began his move away from traditional songwriting. Rather than identifiable narratives and themes, the songs on Astral Weeks have a stream of consciousness feel, with words serving to evoke images and feelings in the listener rather than tell any stories.
In its original release, Astral Weeks features eight songs. On Side A are Astral Weeks; Beside You; Sweet Thing; and Cyprus Avenue. On Side B are The Way Young Lovers Do; Madame George; Ballerina; and Slim Slow Slider.
Astral Weeks was released on November 29th, 1968. Aside from a small cult audience in the US, it failed to make any impact. Reviews were largely negative. NME compared it unfavourably to Jose Feliciano's similar blend of folk, jazz and blues, while other reviewers complained about Van Morrison's "nonsensical" lyrics.
One publication that bucked the trend and embraced Astral Weeks from the off was Rolling Stone, who named it their album of the year. Their critic Greil Marcus called it a "unique and timeless" album.
In the years that followed, Astral Weeks began to be recognised by critics and artists for the important work it really was. Bono, Bruce Springsteen and Glen Hansard have all cited it as a major influence. Filmmaker Martin Scorsese cites it as an inspiration for his 1976 film Taxi Driver. Writing in 1979, critic Lester Bangs called Astral Weeks "the rock record with the most significance in my life so far."
Astral Weeks now regularly appears near the top of lists of the greatest albums ever recorded. In a 2009 Hot Press poll it was voted the best Irish album of all time.
You can lose yourself in the dreaminess of Astral Weeks at midnight tonight on Radio Nova.