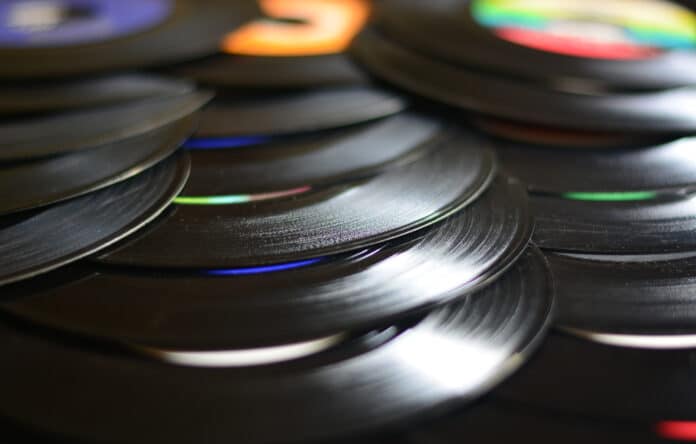 Dublin's northside is mourning the passing of one of its most legendary residents today. Cecil Nolan, who spun the discs at The Grove, died this morning at St Francis' Hospice, Raheny. Cecil was a founding member of The Grove.
The Grove Social Club opened in Clontarf in 1967 in Belgrove Football Club – that's where it got its name. The disco and social club moved to St. Paul's College in Raheny in 1975. The Grove became famous as practically the only place in Dublin where you could hear and dance to alternative music. No place else was playing this stuff. Crowds flocked to hang out and hear the likes of The Doors and The Rolling Stones in the earliest days, Black Sabbath, Bowie and T. Rex in the middle and Simple Minds, Nirvana and Oasis near the end. If Radio Nova ran a disco, it'd probably look a lot like The Grove.
And one man was on the decks for the entire thirty years – Cecil Nolan. So well known and loved was the DJ that he was known simply as Cecil. After its closure, Grove tribute nights sprang up in Dublin, with Cecil sometimes guest DJ'ing. The Grove reunion nights still happen 4 times a year. There are Facebook groups dedicated to The Grove and the thousands of Grovers, now spread all over the world, feel like they're part of a Grove family.
In September this year, it was reported that Cecil Nolan was gravely ill with cancer and had been moved to a hospice on Dublin's northside. There was a huge outpouring of support for the DJ and his family. The Portmarnock man influenced the musical tastes of thousands of young people. He opened up minds and ears to a wide range of music, much of it given little airtime in Ireland. He inspired a generation of music-loving DJs. Sadly, this morning, the great man passed away peacefully. His passing will be deeply felt by more than one generation of Dublin music lovers. Cecil is survived by his sons Rob and Conor, daughter-in-law Joanne and beloved grandchildren Seb and Faye. Ar dheis Dé go raibh a anam dílis. We know Cecil will be spinning some cool tunes wherever he is.